Keta Floods Renders Over 5,000 Residents Homeless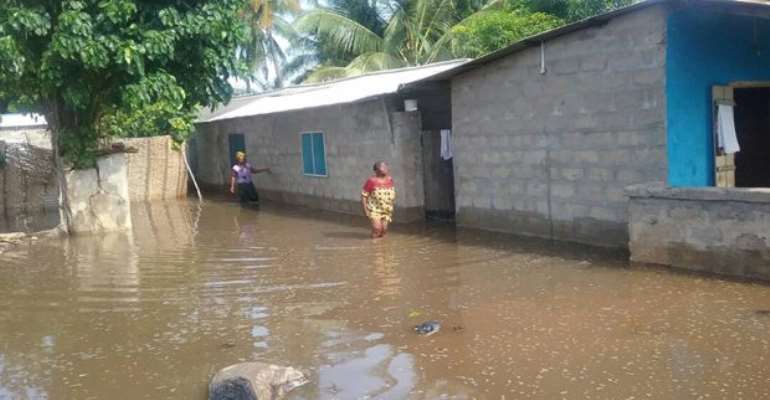 Over five thousand residents in communities within and around the Keta Municipality in the Volta Region have been rendered homeless after they were forced to leave their homes due to floods caused by an overflow of the Keta Lagoon.
This is the second time in a month that residents in the area have been force to leave their homes and seek shelter elsewhere. The same incident occurred when tidal waves lashed the area and ended up destroying properties. It similarly displaced a number of residents in the process.
Municipal Chief Executive (MCE) for Keta, Seth Yormewu in an interview with Class FM on the back of the unfortunate incidence revealed that the floods has affected several communities within the Keta Municipality. According to him, the situation is worrying as over five thousand residents have been forced to leave their homes to look for a safer place to lay their heads.
"Over 5,000 people have been affected if you take into consideration the adjoining communities", he said.
The MCE further indicated that electricity has been temporarily cut off from all of the flooded communities. A move by authorities to aid in dealing with the floods and to avoid electrocution which could possibly lead to people losing their lives.
Mr. Yormewu further highlighted that residents have been informed of the floods and are also being aided to relocate to higher grounds, as they engage with the National Disaster Management Organization (NADMO) to provide relief items for the affected people.
It is understood authorities at the Keta Municipal Assembly have been holding emergency meetings to find ways of dealing with the latest floods.
Eric Nana Yaw Kwafo
Journalist