Opinion: Xenophobic Nationals Murder Zambian In Love...Chinese Are No Gods!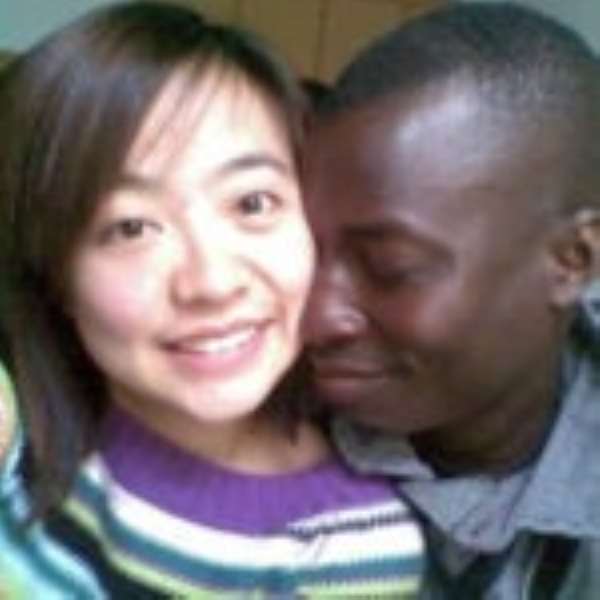 The story is as chilling as it is disgusting. "A Zambian student in China has been killed by Chinese nationals for dating a Chinese woman," according to an official report by #AllH News agency doing the rounds on the world-wide web.
"Christopher Mwale, 25, a student studying Civil Engineering in that country, was beaten to death on Monday mid-morning, after he was found in a woman's apartment."
"It is said that Mr. Mwale spent the night at her girl friend's place after clubbing on Sunday night. Four Chinese nationals approached the apartment and dragged Mr. Mwale out and started beating him with iron bars and stones until his final breath."
The report quotes an eye-witness and close friend of Mr. Mwale, who informed Zambian Watch about the murder, that despite his pleading, the Chinese murderers rather insulted him. "We went out drinking on Sunday night as a group. After our drinks, we got on a taxi heading to our apartment. On the way, Mr. Mwali's girlfriend said she wanted to spend a night with him.
"That's how they left, and I was only called by the girl-friend in the morning to come and save my friend," he said.
"I rushed to the scene and found four Chinese men beating and insulting him that there is no black man allowed to date their women. They insulted him that Africa was too poor and they would not allow black beings to be raised in their country. Despite pleading, they hit him with iron bars and stones until his final breath," the deceased's friend said.
To think that there are no reports of arrests of these miscreants tells a lot about how the Chinese authorities view the quality of life of the African. Let us view this barbaric tendency against what Chinese construction workers left behind in Ghana, after they had worked on the Essipong Stadium in Sekondi. Many Chinese babies were born, but still remain unclaimed.
In a number of cases, the mothers could not even identify their husbands. In spite of this situation, no one raised a finger against any of these Chinese workers. The employment of murder as a protective weapon in the maintenance of the purity of the Chinese nationality in the face of a few African students obeying the dictates of nature in their backyard, is appalling, to state the least.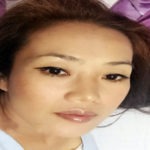 I do not believe ordinarily that the deceased Zambian student, or any other African, would willingly want to mate with any 'Yellow Sisi' in his natural environment. It is the exigencies of the moment that might have compelled Mr. Mwali to seek a partner in his Chinese girl-friend.
Let us face it. The Chinese have no regard for us, and that is why our leaders should be careful with their newfound friends. What saddens me is that, so far, African leaders have remained mute over the murder. I bet my bottom cedi that if a Chinese had been murdered in cold blood, as what has been visited on this Zambian student, the issue would have hit the floor of the United Nations and its Security Council.
As you read this piece, most African leaders are in the United Nations Headquarters in New York. African leaders are expected to take their turns to dazzle the world with their hard work and industry that have combined to translate into equality and tranquility in their backyards.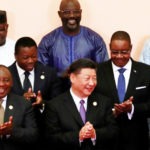 I am told that my President, Nana Addo Dankwa Akufo-Addo, will take his turn at the podium to address the world today or tomorrow. I am not abreast with his brief. I hope someone at the Foreign Affairs Ministry would prompt the President on this murder so foul. It will make my day if my President brings this issue to the world forum, and unequivocally inform Chinese officials and their nationals that this nation, formerly called the Gold Coast, does not, and will not, countenance this kind of xenophobic attack from Chinese nationals who expect to be treated with decency in Ghana.
Let it be trumpeted loud and clear, we are poor and proud. In any case, since when did China become the land of honey? Yes, they have done well for themselves. But it is not long ago when the long drawn out faces of Chinese refusniks virtually rotting away at Mao Tse Tung's concentration camps was beamed across the world.
China may be rich and famous today, but it is certainly not the land of honey. Otherwise, millions of their nationals would not be globe-trotting, seeking resources to improve their qualities of life. I am a very angry African today. I am annoyed because Africa has so disastrously managed the resources nature endowed the continent with, to such an extent that we are beggars in the midst of plenty.
We are so poor and unable to control our resources in Ghana that we have allowed the Chinese to ease themselves into our rivers and water bodies, as they take away our gold and other rich ornaments, in the process of which they continue to rape our women. They have also turned their guns on locals who resist their illegal presence.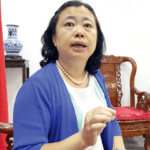 Even when they are arrested, the prosecution process is so slow and cumbersome that many of them return to rape our land with very little resistance from the local law and order professionals.
Traditionally, small-scale mining has always been carried out by indigenous Ghanaians, but of late, Chinese nationals have invaded the artisanal business in their numbers. Within the last few years, an estimated 50,000 Chinese have invaded the small-scale mining sector in Ghana, causing serious damage to the ecology. The pollution of water bodies and large scale destruction of the lands have seriously undermined this nation's extractive mining base.
What is proving to be even more serious to national reconstruction efforts are large scale reports of wanton hostilities of these migrant workers to local communities. Even when these Chinese miscreants are arrested, their prosecution has so far failed to nail them.
I am particularly irked by the story of Aisha Huang, also known as Yaa Asantewaa. When she was arrested, many of us hailed the move as contributing towards the elimination of the Chinese from the illegal mining activities. To the chagrin of many Ghanaian nationals, Aisha was said to have been bailed out. Unofficial reports indicate that her excavators seized by National Security personnel have been released following an order by the Ashanti Regional Security Council.
We are told that Aisha holds Ghanaian nationality on account of marriage. Elsewhere, her nationality would have been withdrawn. She would have been put on the next available flight back to China. Not in this country though!
The Ghana Immigration Service named Aisha as the kingpin of the Chinese invasion of the galamsey (illegal mining) business. Why she remains in Ghana, in spite of the overwhelming evidence against her presence, tells everything about why Africa is wooing the Chinese.
As you read this story, Ghana is toying with the idea of contracting a whopping US$50 billion Chinese bond to last a century. What this means is that if the bond is successful, this country would take 100 years to pay back.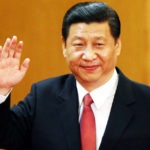 I must be honest here. I am an admirer of President Addo Dankwa Akufo-Addo and his administration. Some of us fought hard to bring this administration into being, after the 'dead goat' syndrome of the Mahama regime. I am committed body and soul to the success of the President.
I am one of the greatest advocates for the President's vision of a 'Ghana Beyond Aid.' I have always held the view that development must be based on each country's comparable advantage. That is why I believe that the President's notion of One District, One Factory, is the key to unlocking our development potential.
What we must guard against is the kind of political patronage that contributed to the collapse of virtually all state industries set up in the Nkrumah regime, since the overthrow of the first President of this nation in 1966.
I am aware of challenges with financing, but I believe if we cut our cloth according to our sizes and the size of materials available, we would succeed. I am not in favour of the so-called US$50 billion bond idea being tossed about. In the first place, I do not believe China has US$50 billion to be doled out to Ghana alone.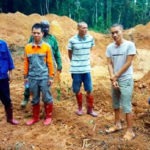 Secondly, it is never in the interest of this nation and its future to mortgage our resources for 100 years. The deal looks good on paper. With US$50 billion, we could do a lot. This country could revive its rail network for instance, and revive the airline industry with a national carrier. We will be able to build more schools and improve on the water and energy supply situation.
There is more that the US50 billion bond can do, but I am uncomfortable with opening our country up to unnecessary Chinese influence. I am very uncomfortable with the mode of payment as well.
I believe we have enough resources to harness for Ghana's development. Our development module is in our hands, not in the hands of Chinese or any other foreign nationals.
I am not an economist, but I think we can minimise the black market dealings in the national currency. We can also restrict the operation of forex bureaux and eliminate the influence of foreign nationals in the currency trade.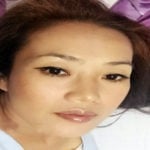 Above all, we could minimise government budget and avoid expensive air travels by government officials. The other day, when President Akufo-Addo placed a restriction order on foreign travels by his ministers, I applauded the scheme. I am not sure whether the ban is still in place. I still hear of this or that minister out of the country. I must confess I have not benefitted from any briefing on what our ministers do while outside the country.
Whatever it is, restricting the way state resources are applied would buy confidence for this administration. I hope and pray that the President and all his men and women are monitoring their own performances. When the New Patriotic Party (NPP) took over power after the overwhelming endorsement at the polls, it looked like the President and his administration could do no wrong. Ghanaians were solid in their support.
I have not conducted any public research since then, but from the utterances of ordinary Ghanaians, there is the likelihood that the honeymoon period is over. It is time for delivery. I know for a fact that Chinese money is necessary to meet the demands of the moment.
There is one thing too I know. These Chinese are no gods. They cannot and will not provide all answers to our problems. That is why we must look within for solutions to our problems.
I shall return!