Auditor-General Wants Prosecution Of Corrupt Persons Commercialized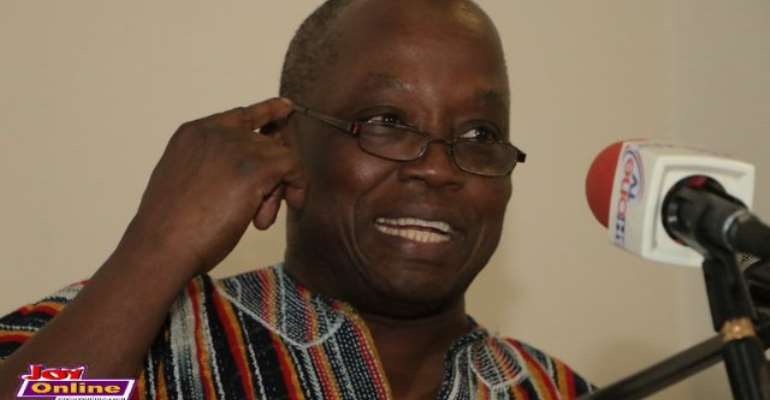 The Auditor-General Daniel Domelevo has said government should not be solely responsible for prosecuting corrupt public office holders.
He believes more will be achieved if the fight against corruption is left to private institutions and wants steps taken to decentralise the prosecution of shady political appointees and public officials.
"We should commercialise the prosecution of corruption in this country. The law should allow private individuals to be able to prosecute corruption cases," he said.
Mr Domelovo was speaking at the third Kwadwo Baah Wiredu memorial lecture held on the t heme 'Protecting the public purse – Keeping the gate shut before the horse bolts'
The World Bank estimates that $1 billion is paid in bribes around the world each year. It says this phenomenon enriches the corrupt at the expense of generations and that an act of corruption each contributes to global poverty, obstructs development and drives away investment.
Corruption in Ghana, may not be as high as is in other African countries according to reports, but not wanting it to get worse before steps are taken the current Akufo-Addo-led administration wants to be proactive than reactive.
The President has, therefore, established the Office of the Special Prosecutor to investigate and prosecute corrupt public officials.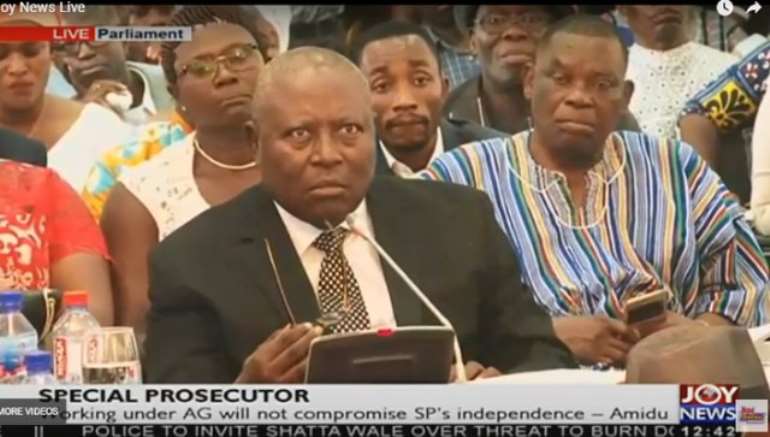 Martin Amidu is Ghana's first Special Prosecutor
The appointment of former Attorney General, Martin Amidu was hailed by many, but since his appointment in 2017, not one corruption case has been dealt with.
Mr Domelevo lauded president Akufo-Addo for establishing the Special Prosecutor's Office but said his collaboration with the Office cannot bring enough deterrence in the public sector.
He said the Special Prosecutor's Office is not enough to fight corruption, adding that the fight can only be won if more people are allowed to partake in the fight.
"So if I am the one to prosecute and we are friends so I don't prosecute you, someone can take you on…so nobody is safe."
In order to do this, however, the Auditor General wants the private citizens who succeed in retrieving stolen funds to be rewarded.
He said, "if 10 million was stolen which we wouldn't have been able to retrieve but by your efforts, you bring it back, if we give you two million what is wrong with that."
Mr Domelevo is convinced that private citizen can make a living through fighting corruption, the menace will in a short time become a thing of the past.
"If we leave prosecuting of corruption in the hands of few people, some people will always get away with it.
"But if we commercialise it so that individuals can take up the issue and go to court and collect the money and take their share, people will be willing to do that," he added.