Breast Cancer: Reported Cases Increase By 100% In Ghana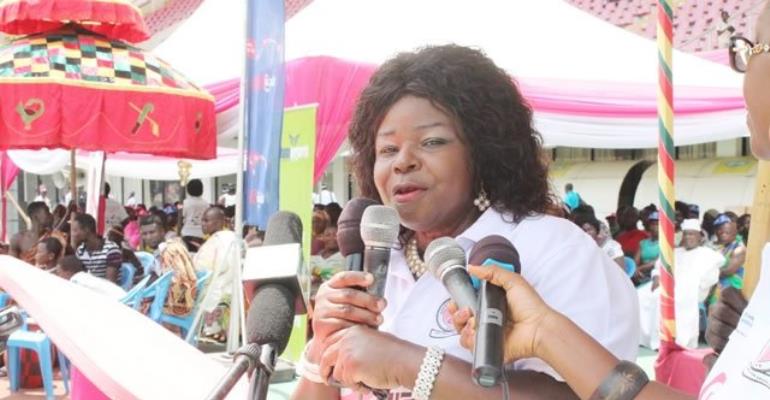 A new statistics from the Global Cancer Incidence, Mortality and Prevalence (GLOBOCAN), a global cancer federation, has reported an alarming 100% increase in breast cancer cases in Ghana.
The figure increased from 2,000 cases recorded annually few years back, to 4,650 cases annually, according to the new release.
This was made known by the President of Breast Care International (BCI), Dr. Mrs. Beatrice Wiafe Addai, during a free medical screening exercise for the students of Kumasi High School (KUHIS) on Saturday, September 15, 2018, at the school campus at Gyinyase in the Asokwa municipality of the Ashanti region.
The screening exercise, which included breast cancer, diabetes and hypertension, was part of activities programmed by the old students of the school, known as "Mmrantee" for their Home-Coming program this year.
Dr. Wiafe Addai, who is also the CEO of Peace and Love Hospitals in Kumasi and Accra, called for extensive awareness creation for the public on breast cancer to reduce its prevalence, which is claiming many lives, especially women.
"Through the awareness, the public can be educated and sensitized on the existence of the dreaded disease and its management. The disease is curable and survivable, we can only reduce the number of cases in the country if we do periodic breast cancer checkups and also report to the hospital early if we find anything unusual in the breasts for treatment," she noted.
Speaking before the screening exercise, Dr. Mrs. Wiafe Addai, who is the President elect for the Africa Organization into Research and Training in Cancer (AORTIC), advised the students to refrain from smoking and alcoholic drinks consumption to avoid diseases like hypertension and diabetes.
"The causes of diseases like diabetes, cancers and hypertension are not known but researches have shown that lifestyles like smoking, alcohol intakes, taking of fatty foods among others are contributory factors in contracting such diseases," she noted.
"Though breast cancer is prevalence among women, men too also get the disease. We are giving you this education, not only for yourself, but you to educate your mothers, sisters, cousins and family members on the disease when you go back home, on the importance of regular checkups of the breasts to prevent the disease," she told the students of KUHIS, which is a boys' school.