Meet Zimbabwe's youngest legislator, Joanah Mamombe who at 25 represents Harare West Constituency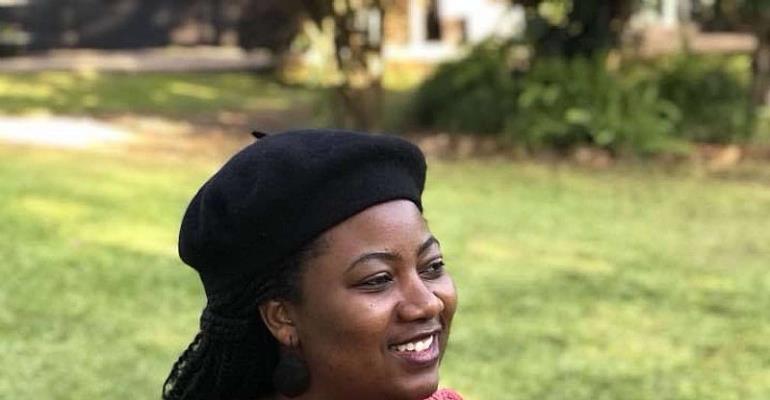 Here are a few background facts about the 25 year old youngest legislator. Zimbabwe's newest crop of legislators took their oaths last week following the controversial July 30 elections.
Among the legislators' was one Joanah Mamombe, member of parliament of Harare West Constituency.
Mamombe stood out because, at just 25 years old, she is the youngest MP in the new Parliament.
"I became active in public and political affairs at the CUT, where I joined student politics and subsequently became the first female secretary-general at the university and also later served as national gender secretary for Zimbabwe's national students body, Zinasu," she told Zimbabwe's the standard.
Here are a few background facts about Zimbabwe's youngest legislator
Joanah Mamombe was born on 18 June 1993 in Harare.
She grew up in a Christian family devoted to the Dutch Reformed Church of Zimbabwe.
She is a gender and human rights activist and is very passionate about young people's participation in political and governance matters.
She vied under MDC Alliance after beating Jessie Majome in the party primaries and harmonised elections.
She sees herself as part of a new crop of young and dynamic leaders who are dreaming of a new prosperous Zimbabwe.
In the next five years of her office term, she hopes to push the MDC Alliance agenda as encapsulated in the SMART agenda launched earlier in 2018.
As a public health specialist, she also seeks to be the leading voice in the fight for improvement of the country's archaic public health laws and systems.
"I also want to deploy my knowledge and skills on cancer to fight for enhanced and accessible services for ordinary people particularly women. Cancer is the leading cause of death and women bear the brunt of this condition.
For my constituency in Harare West I seek to bring fresh ideas around mobilising the local economy and the massive industrial portfolio to create opportunities," she said
Joanah is a trained Molecular Biologist from the Universities of Bergen in Norway and the Sussex in the UK where she studied an MSc in Molecular Biology and Genetic Manipulation respectively. Her research interests focused on Cancer therapies and neurodegenerative disease called Parkinson's.
She is a graduate of the University of Chinhoyi where she completed a BSc in Biotechnology.
Joanah is a recipient of the 2017 Canon Collins Scholarship a prestigious academic award for postgraduate study in the United Kingdom. In 2016, she was also awarded the Students at Risk Award (STAR), a flagship scholarship for Norwegian Government for students facing persecution in their own countries.