NDC MP Sam George Adopts ET Mensah's 'Baby' Project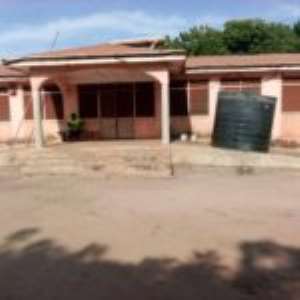 Samuel George Nartey, Member of Parliament (MP) for Ningo-Prampram, says he has no excuse to abandon a maternity ward his predecessor, Enoch Teye Mensah, started at the Prampram Polyclinic.
The project was only 15 percent complete when the former MP lost in the primaries of the National Democratic Congress (NDC) to Sam George, who, eventually, won in the 2016 parliamentary elections to continue the undefeated electoral feat of his party in the constituency.
Some vital medical equipment for the ward have already been acquired, and, to Sam George, it is incumbent on him to commit his share of the National Health Insurance Scheme into completing the project, in honour of ET Mensah.
Another health facility he said needed immediate attention is the Lekpongunor Community-based Health Planning and Services (CHPS) Compound.
So deplorable is the state of Lekpongunor CHPS Compound that residents, who can afford the cost of transportation, travel to Battor, in the North Tongu District, of the Volta Region, or Tema General Hospital for medical treatment.
Touring the facility to observe its state, Samuel George Nartey told a section of the media that in a month's time, the Lekpongunor CHPS Compound would be rehabilitated and better-equipped to attend to the health needs of the residents.
Through the media, he messaged Rebecca Akufo-Addo, the First Lady, to lobby more projects to the district, particularly, because she hails from the area.
For instance, construction works on some stretches of major roads and school buildings in the district have halted since 2017, and Sam George implored the First Lady to lobby for the immediate restart of works on the infrastructures.
"As MP, I will continue to lobby strongly for my constituency, whilst the assembly also does its part, so that, together, our people can enjoy [a] better life from our collective efforts," he said.