Disclose officials' per diem -CJA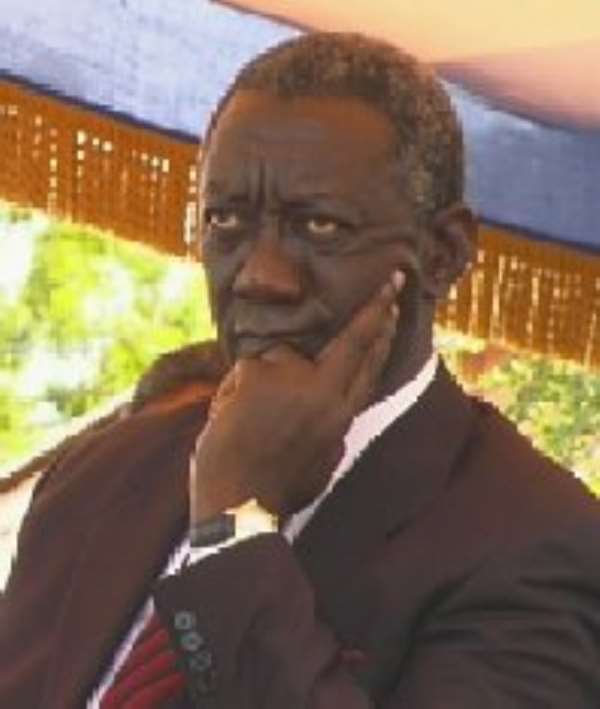 THE COMMITTEE for Joint Action (CJA) has urged the government to openly disclose the per diem allowances allocated the Ministers and other government officials with regards to their overseas trips.
According to them, they do not believe that with the economic hardship brought about by increase in fuel prices and taxes, ministers and government officials will be riding in ostentatious vehicles while the masses are languishing in abject poverty. "We must also demand to know from the government the total per diem allowances paid so far for overseas travels of the President, Ministers, etc," adding that when such information was made public, Ghanaians would know how some of their taxes were being utilized in unproductive ventures.
Speaking at a press conference yesterday to respond to the October 3, 2005 price increase in petroleum products, Mr. Ato Ahwoi, a leading member of the CJA questioned the use to which taxes are put in the country. "We do not believe the tax-payers' money, meant for development, should be spent recklessly on contracts awarded to persons who have no competence whatsoever in the construction of roads and culverts as the NPP has repeatedly done. These contractors have ended up constructing such poor roads and culverts that in less than six months they give way, requiring that even more money be spent repairing or constructing the same projects."
Mr. Ahwoi, who re-emphasized that there was no need for fuel hikes, demanded to know from the government the amount spent on vehicles for the ministers when there is a growing despondency in the country, following the increase in fuel prices.
"We do not believe that taxes meant for development should be used to buy ostentatious vehicles for NPP ministers. It is a wasteful expenditure," adding, "Over the past four years, Ministers and other NPP government functionaries have each gone through three brand new cars. First came the Skodas. Then they allocated Volkswagen Passats and Boras to themselves."
The CJA guru alleged that the NPP Ministers gave themselves Audio vehicles, pointing out that, "Unconfirmed reports say most of these 'used' vehicles have already been sold to government officials. Today in the midst of economic crisis, the NPP government has imported a large fleet of luxurious Rover vehicles each costing over 32,000 Euros which are currently at Tema Port awaiting distribution to Ministers," he alleged.
Explaining why there was no need for fuel hikes, Mr. Ahwoi, said the petroleum product increase have led to increased hardship, as transport fares keep spiraling, while food prices kept increasing to the extent that the cost of living has reached intolerable levels.
According to him, there was an utter discontent among workers and tension was rising. He cited the sporadic wildcat strikes that several sections of organized labour have resorted to in recent weeks.
"CJA members, as good citizens, believe and know that taxes must be imposed and collected to be used, among others, to meet salaries of government employees and to undertake development projects. We do however insist that in times of economic crisis such as this, the first sensible or logical thing any serious government does is to review its expenditure and not simply pile on taxes even as Ghanaians moan and cry for redemption," he said.
The CJA noted that since assuming office, President Kufuor's government has increased prices of petroleum products by over 350%, adding that between January 2001 and now petrol prices have increased by ¢25,600 per gallon or 400% while diesel prices have increased by ¢23,100 per gallon or 385%.
Mr. Ahwoi, who asserted that the CJA was opposed to the level of taxes and levies which added to the ex-refinery prices and thereby pushing the ex-pump prices of petrol and diesel to ¢32,000 and ¢29,100 respectively, said "our opposition is consistent with the CJA's long- standing demand for lowering of taxes and levies on petroleum products."