ABN Petitions AG Over Glo Sponsorship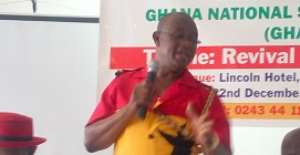 The Attorney General has forwarded a petition to the Ministry of Interior to commence an investigation into why the Ghana Football Association (GFA) denied ABN Marketing Consult Limited 15 per cent share of a sponsorship deal it secured from Glo in 2008.
In a letter signed by the counsel for the petitioner, Akwetey & Associates, ABN is seeking the Attorney General to uncover the circumstances under which the said percentage was rather paid to a different company, MIDSEA, which it claimed was not a party to the original transaction.
According to the legal team, through the instrumentality of their client, the GFA secured a $24million sponsorship from telecommunications outfit, Glo, in 2008 for the Black Stars.
"By a convention established by the GFA, any person who secured sponsorship for the Ghana Football Association was entitled to a negotiated 15 per cent of the sponsorship package as commission", the letter stated.
They contended that their client, Abraham Boakye, MD of ABN, who helped to secure the deal was denied his share because the then president of the FA, Kwesi Nyantakyi, said the clubs had refused to pay the commission.
Unfortunately, the letter said, despite ABN not receiving the agency fee, it was neither paid the clubs' share "but paid the amount to another company called MIDSEA which was unrelated to the original transaction", the letter explained.
It said even though judgment eventually went in favour of Nyantakyi at the High Court, Nyantakyi never attended a single proceeding, yet they allegedly managed to tender fake documents and forged GFA minutes at the trials and therefore want the Attorney General to assist in investigating the forged documents.