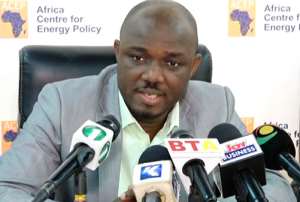 The Africa Centre for Energy Policy (ACEP) has noted that the problems of the power sector today could have been averted if Ghana government had been this proactive and sober to reject its own decisions when the evidence in the public space showed that value for money in the power sector was not a priority during the power crisis, particularly between 2014 and 2015 when many of the generation plants were procured.
The Centre lauded President Nana Addo's decision to withdraw the AMERI Novation and Amendment Agreement that was laid before parliament.
A statement signed by the Executive Director of ACEP, Benjamin Boakye said they will submit a full picture of the threats in the sector to the President in the coming days with proposed solutions.
The statement added that drastic measures should be taken to cancel, renegotiate or defer some of the projects that are pending.
According to the statement, even though government, through the Ministry of Energy, has already cancelled some of the Power Purchase Agreements (PPA) which would have deepened the woes of the country through unwarranted payments, nonetheless, the power sector still remains a major risk to Ghana's economic progress because of excess capacity which incidentally are also too expensive to encourage local demand growth, or for export.
The statement intimated that the cost of excess capacity of the power sector to the country is more than $200 million a year. This will grow in excess of $600 million by 2020.