NDC Professionals Forum On Comments Against President Mahama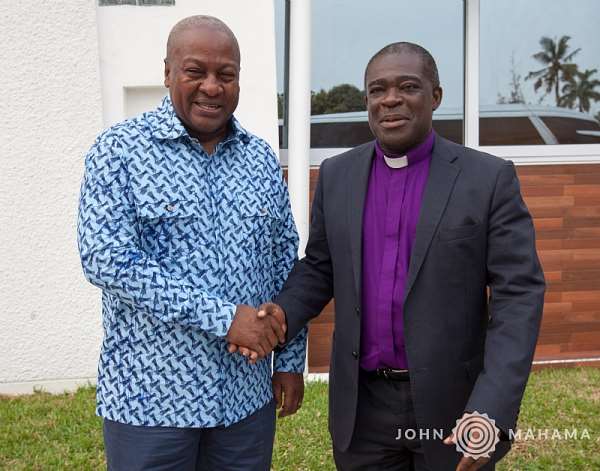 The attention of the NDC Professionals Forum (Proforum) has been drawn to statements purported to have been made by our respected Ambassador Victor Gbeho and former Consul General to Dubai, Ambassador D.K Osei against flagbearer aspirant, President John Dramani Mahama, and as professionals, we wish to express our concern as follows:
1. NDC is in opposition reorganizing itself to return to power come 2020.
2. A fact-finding committee chaired by Prof. Kwesi Botchwey was set up to look for the reasons why we lost and make recommendations which have been made known to the party.
3. We all have to be guided by the recommendations and work assiduously to fix the weak points in the party structure with the sole aim to return to power in 2020.
4. Our General Secretary, Mr. John Asiedu Nketsia a few days ago in an encounter with the media outlined the roadmap of the NDC towards the presidential primaries which has energized the camps and campaign of all contestants, as well as flag bearer aspirants, said to be numbered five as at now.
5. The General Secretary also gave a hint of how the NDC wants the campaign to be conducted.
6. The NDC campaign is therefore expected to be void of insults, insinuations, recriminations as well as flamboyance associated with the season as well as with other political parties.
It is therefore a big surprise to learn of the outburst of Respected Ambassadors Victor Gbeho and D. K. Osei.
It was never imagined they could stoop so low, hit below the belt to denigrate the former President H.E John Mahama who is also an aspiring flag bearer.
Diplomats are expected to express their views diplomatically.
What is unfolding now is not the best way for NDC towards 2020.
It is certainly not in the best and long-term interest of the NDC.
We expect this flag bearer race to be devoid of ugly pronouncements.
We need to stop wasting our potentials to destroy each other when our real opponents are mobilising human and material resources day and night to give us a good run in 2020.
The Proforum
1. wishes to appeal to all flag bearer aspirants and their supporters to refrain from using bad language against each other.
2. also does not expect the camp of President Mahama to retaliate in any way for the sake of peace scoring points.
3. wishes to call on the National Executive Committee (NEC) and the Council of Elders to immediately issue a statement re-echoing the ground rules of the campaign to serve as a guide to all campaign teams.
4. expects them to bring all errant supporters of all flagbearer aspirants to order knowing very well that the NDC will need everyone on board after the primaries to put up a better performance in 2020 to unseat our political opponents.
United We Stand, Divided We Fall.
Signed:
Amb. Sam Pee Yalley
President
NDC Professionals Forum
Accra