First Batch Of KNUST Pharm-D Students Graduates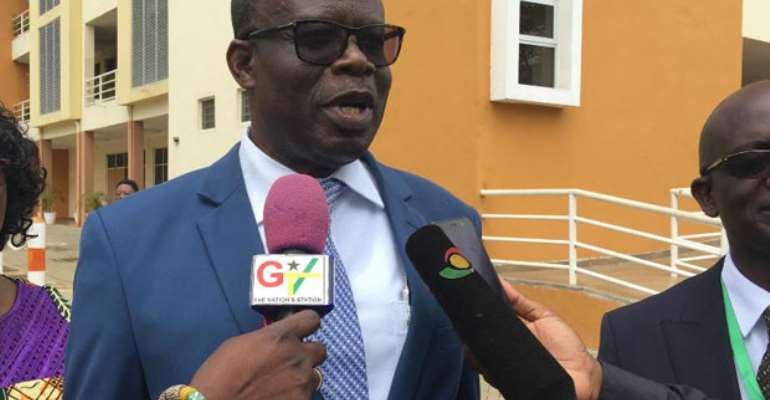 History was made on Thursday after 142 students who formed the first batch of students of the Doctor of Pharmacy programme, popularly called (Pharm-D), graduated at the Kwame Nkrumah University of Science and Technology (KNUST) in Kumasi.
The six-year competency programme includes initial four years of rigorous academic work and professional training, where emphasis is laid on the basic, biomedical and pharmaceutical sciences.
This is followed by two years of clinical and professional training with more time devoted to experimental training at training sites, and the entire final year (6th year) of the programme is spent off campus at rotational teaching sites.
The Pharm-D programme focuses more on patient care and enhances competency of pharmacists who can make specific therapeutic recommendations and interventions, which is comparable to modern international standards.
The six-year programme is also structured in a manner to train the pharmacist to interact confidently with other members of the healthcare team and also monitor patient response to drug therapy and provide medicine information at all levels.
The ceremony was held at the Great Hall in the KNUST and it was graced by students, their family members and friends, top officials of the Pharmaceutical Society of Ghana (PSG) and other dignitaries.
The President of PSG, Ben Botwe, described the graduation of the first-batch of the Pharm-D programme as good news for Ghana, the pharmacy industry and healthcare in general.
"Today is a great day as it marks the beginning of a big milestone in the pharmacy profession in Ghana," he stated, adding that the 142 graduands would certainly make a huge mark in the pharmacy profession.
Mr Botwe said pharmacy education is rapidly changing all over the world and so a firm decision was taken to introduce the Pharm-D programme so that Ghana can also produce pharmacists that can meet the modern trends of pharmacy practice.
He maintained that the graduands would mostly work in the various hospitals, adding that their presence would help improve administering quality drugs, improve education of patients about drugs and proper care of patients, among others.
Prof Yaw Adu-Sarkodie, Provost of the College of Health Sciences, KNUST, indicated that the Doctor of Pharmacy programme equips trainees to practise beyond medication preparation and dispensing for the benefit of society.
He paid glowing tribute to all those who worked tirelessly over the years to help make the Pharm-D programme a reality, stressing that the programme would surely contribute to the general healthcare improvement in the country.