NPP-Germany Congratulates Freddie Blay And Others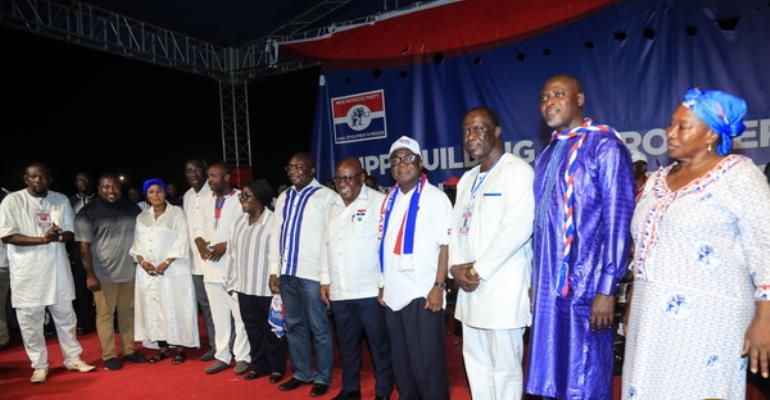 The Germany Branch of the New Patriotic Party (NPP-Germany) congratulates Mr Freddie Blay on his election as the chairman of the party for the next four years.
NPP-Germany also wish to extend its congratulations to all the other contestants in the just ended elections which took place in the Eastern Regional capital of Koforidua over the weekend.
NPP-Germany further expresses it appreciation to the planning and organising committees for executing such a peaceful and successful conference
NPP-Germany notes with pride that despite the intensity of the campaign preceding the elections, all the contestants demonstrated civility, decorum and respect towards each other. A trait which other political parties must emulate if we are to deepen and strengthen our democratic culture.
It should be stressed that the successful conference witnessed in Koforidua is a victory not just for the individuals who won but for the New Patriotic Party as a whole. Consequently, our expectation is that all members of this great party would rally behind the newly-elected executives so as to consolidate our electoral fortunes in 2020 and beyond.
Finally and more importantly, we appeal to the National Council to as a matter of urgency take immediate steps to resolve the chairmanship impasse that has been lingering since the disputed Branch Elections of March 17 2018.
Signed
Dr Kwaku Anane-Gyinde
Branch Secretary
NPP-Germany