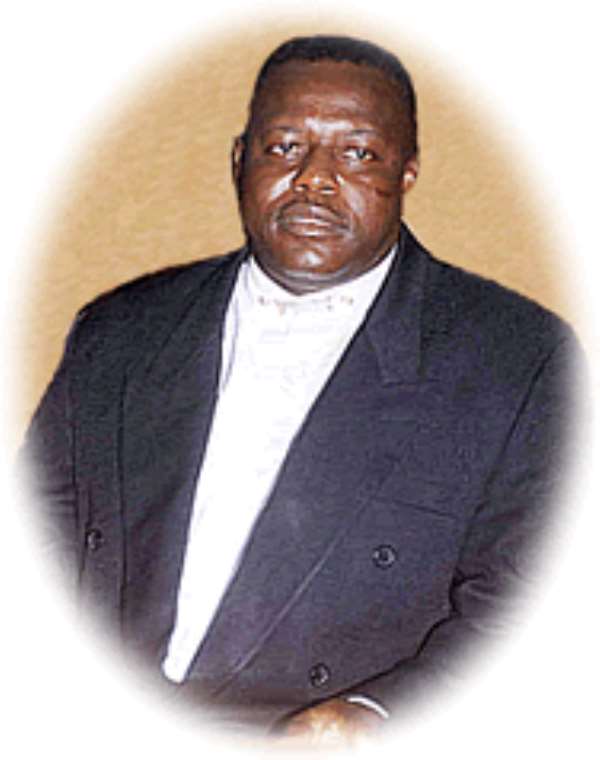 CENTRAL Regional Minister Isaac Edumadze has stressed the urgent need for the New Patriotic Party to get a new crop of leaders who possess the ability to inject fresh blood and a new sense of dynamism into the party's organisation. His fear is that the party risks losing touch with the majority of voters – the youths – as it prepares itself towards the crucial 2008 general elections.
Without expressly showing any lack of confidence in the present national executives or those vying for positions, the Regional Minister had harsh words for the current situation. "What is happening in the party is not the best. We need to get competent, dynamic and visionary leaders to rebuild the structures, which are now dysfunctional and totally collapsed in some areas," said he . Mr Edumadze expressed this view when he met with the executives of the University of Cape Coast branch of the Tertiary Education Students Confederacy of NPP.
His advice to party activists who have the power to elect executives at the various levels was to rise above individual interests and be guided by the party's broad interest. His plea to them is to elect competent people who could strategise to lead it from the present inertia and feeling of despondency. The TESCON executive had earlier paid a courtesy call on Mr Edumadze's deputy, Nana Ato Arthur, who urged the TESCON leadership and membership to rededicate themselves to the cause of the party by working extra hard to put the party at a position that could propel it to another victory in 2008.
Nana Ato Arthur, while acknowledging that the NPP was going through some difficulties with regards to its organisation, was confident that existing problems would be solved after election of new executives at the various levels. Like his Minister, Nana Ato Arthur pledged his unflinching support for the programmes and activities of the UCC TESCON "because you are great assets that we can rely upon in disseminating information to the masses". The president of TESCON-UCC, Iddrisu Karim pledged the group's commitment to defending the party even at the peril of their lives.
He expressed concern about the sustained negative propaganda being waged against the Kufuor administration by the opposition and stressed the need for the party to put in place effective strategies to contain it.