NPP National Organizer Opens Fire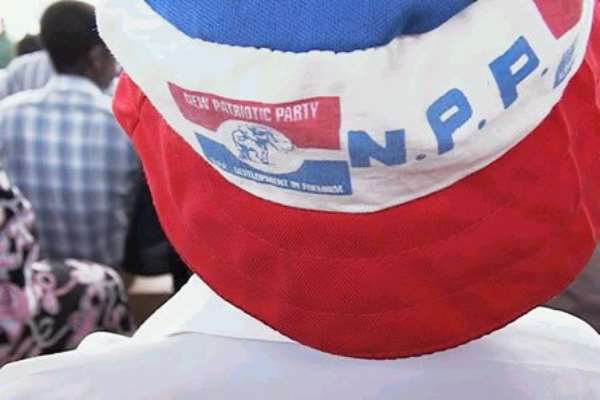 THE NATIONAL Organizer of the New Patriotic Party (NPP), Mr. Lord Commey, has damned scurrilous attacks by various aspiring candidates jostling for positions within the party as it prepares to go to its national annual delegates congress in October this year.
Mr. Commey, who expressed disgust, describing those attacks as unjustified and untenable, prevailed upon the various aspirants to bring on board their ideas and vision to consolidate the party's power in the next general elections.
According to him, though it was the democratic right of every party member to express his or her views about the party, it would be uncalled for for any aspirant who wants to contest to embark on vicious attacks on the party structure and its leaders in the name of democracy.
"Some of us still think that it is important to work hard for the party to sustain its power. They just can't come today and attack us instead of patting us on the back and saying, 'well done, you have done very well for the party'," he declared passionately. " It is important to stress here, that there is the need to educate ourselves to look beyond our individual interests so we can come out solidly after the elections," he added.
In a chat with The Chronicle, Mr. Commey, who has not officially declared his intention to vie for any position -though there are indications that he would like to step in the shoes of his pal, Mr. Dan Botwe, the ex-general secretary of the party or vie for his current position- said he could not fathom why the aspirants could not help in consolidating the party's democracy and help to win the next elections, but are rather going on the rampage against party officials to suggest that nothing had been done in terms of structures.
"As I speak now, there are elections going on in 23,000 polling stations across the country. If the structures were not in place, how could we go there and hold elections?" he queried.
He said the situation the party finds itself in today, is unlike when it was in opposition and further asserted that, "It is high time that people are honest with themselves so that we can make a proper diagnosis of the problems of the party and adopt measures to resolve it."
Mr. Commey, who was named by sections of the party members as "Operational Commander" of the party, for winning seven by-elections during the first term of the NPP in government, alongside his pal, Mr. Dan Botwe - also named "Chief of Staff" during his tenure of office as General Secretary- averred that, "I can assure you that the party structures are untouchable because it is solid on the ground, and that gave us the opportunity to win the 2004 election one-touch and increase our seats in Parliament," he said.
The National Organizer has embarked upon regional tours to thank the party foot soldiers and leaders for their dedication towards the party as their term comes to an end and has prevailed upon them to ensure that unity takes dominance over everything within the party.
He urged the aspirants to constructively look at issues before launching attacks on the party since, according to him, the government distanced itself from the party machinery immediately the NPP won power.
Touching on the assertions of disenchantment of party supporters and members, he said "I think some of them may be peeved because when we assumed office, there was a line drawn between party structures and the government. As far as this party is concerned, people think that government is not doing enough to compliment their efforts. The government is doing well, but if their opinion is something to go by, then there is the need to have proper analysis of the problems and not to zero it down on anybody."
On why he has decided to embark on the tour, he said "It is to thank the party officials for their commitment, sacrifice and dedication during their tenure of office and wish them well in their work should they re-run for their positions. As we go through our elections, there are bound to be problems and it is important to educate our people to look beyond their individual interests for the benefit of the party and brief them about constitutional positions of the party."
"Our critics are predicting that our elections across the country will divide us more and there is the need to see to it that petty squabbles or problems are resolved in order to ensure fairness," he continued.