Gallant Croatia Tears Messi And His Argentina Team Apart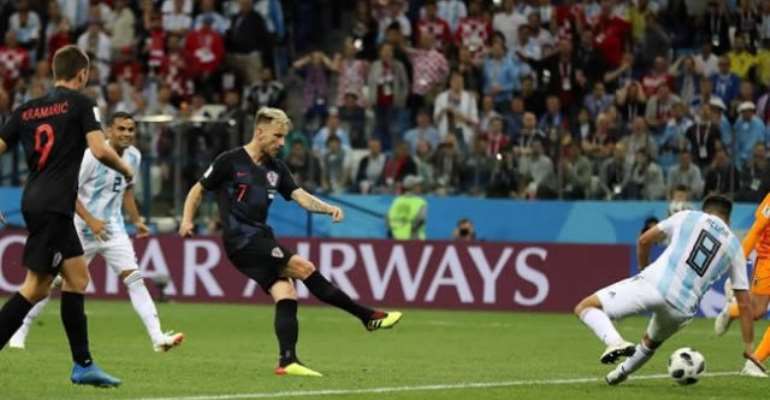 Gallant Croatia trampled on a tactically bankrupt Argentinean side, pummeled them to a 3-0 defeat and won a ticket into the knockout stages of the World Cup with a match to spare in Group D.
A stupendous volley by Rebic after a horrible howler by Caballero in the second half opened the floodgates for a Messi night of misery and an Argentina day of agony.
But when the small midfield general led by example with a beautiful strike deep in the game, Modric showed his opposite number how to lead, how to score when it matters most.
For a team tipped to win its first World Cup in 32 years, Argentina was left completely embarrassed when Rakitic virtually walked the ball into the empty Argentina net for the third goal with Cabellero nowhere to be found and Messi looking lost and playing with his beard in despair.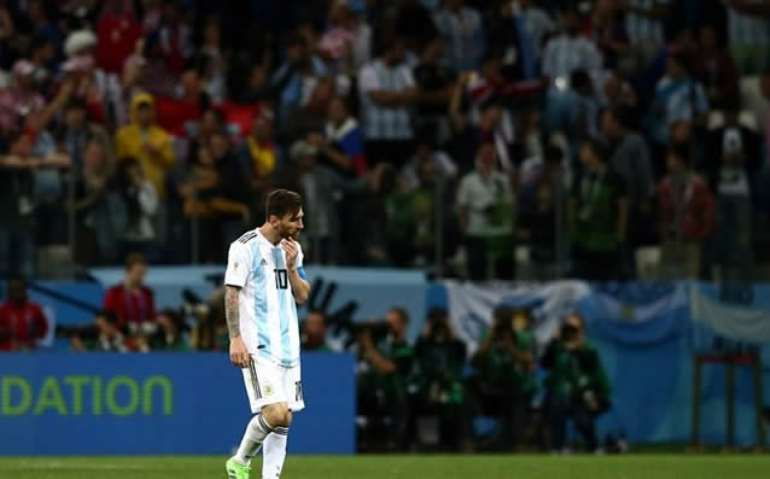 The scoreline looks a little flattery but the game was not. It was war. A great Group D battle had turned into a war of heavyweights from beginning to the end. Tackles flew in from all angles, crunchy tackles and silly ones, including that from Otamendi. How the Manchester City man ended up playing the entire duration of the game will beat the imagination of even the uninitiated.
The game was so fiery and emotive that skill and trickery no longer were arsenals in football. They were an invitation to injury. Messi's arsenal had been taken away and left with many unproductive runs. But when the going gets tough, the tough get going. Modric proved tougher on the night and led his team with skill from midfield in an unbelievable night of football.
Croatia had never lost their second game in a World Cup but never had a good start in 20 years either and so when they beat Nigeria in the group's opening game, their indomitable second game 'myth' was under threat and rightly so because they were up against an angry Argentina side who were kept quiet in a depressing one all draw by debutant- Iceland.
Many had tipped Argentina to win the World Cup, notwithstanding their poor start but if it was Messi's time to add that single most important trophy lacking in his rich trophy cabinet then tonight should have been his turning point.
It turned out to be his turning point for the worse, a dogged night of shame, not just for the little giant in world football, but for a country that has produced the best in the game, one of whom-Maradona- was watching from the stands blowing kisses in the beginning and covering his face with his palm in shame in the end.
More soon
Story by Ghana|Myjoyonline.com|Nathan Gadugah