Anas Dares Nyantakyi To Name Those Who Demanded $150,000 From Him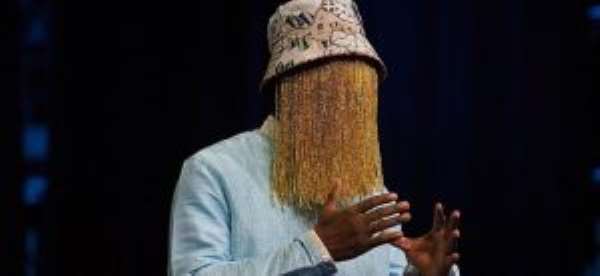 Investigative journalist, Anas Aremeyaw Anas, has dared former president of the Ghana Football Association , Kwesi Nyantakyi, to name persons he claimed demanded $150,000 from him to cancel the screening of the #Number12 exposé.
Kwesi Nyantakyi in a statement copied to citinewsroom.com on Monday said ahead of the screening of the video, a lawyer, supposedly with links to Anas and his Tiger Eye PI team, demanded $150,000 from him to stop the screening.
The claim has since generated a serious debate on various media platforms with some saying Anas perhaps wanted to blackmail Nyantakyi.
But in a counter statement issued by Anas, he denied any move to extort money from the embattled GFA boss.
He dared Kwesi Nyantakyi to name the supposed lawyer who made the demand.
According to Anas Aremeyaw Anas, Kwesi Nyantakyi's claim was a mere fabrication that lacked merit.
"The claim that a third party made a demand of $150k for Anas is a complete fabrication, a figment of Mr. Nyantakyi's imagination and has no merit. We dare Mr. Nyantakyi to name this third party. In fact, Tiger Eye is willing to provide undercover support to assist him find this third party should he extend an invitation to us again," he said.
Responding to another allegation by Mr. Nyantakyi that the $65,000 he was caught on tape packing into a black polythene bag in the video, was a reimbursement for his travel and accommodation expenses over the supposed league sponsorship deal, Anas insisted that it was gift to Nyantakyi.
According to Anas, there is documentary evidence to prove that Kwesi Nyantakyi's travel and accommodation expenses were covered by Tiger Eye PI.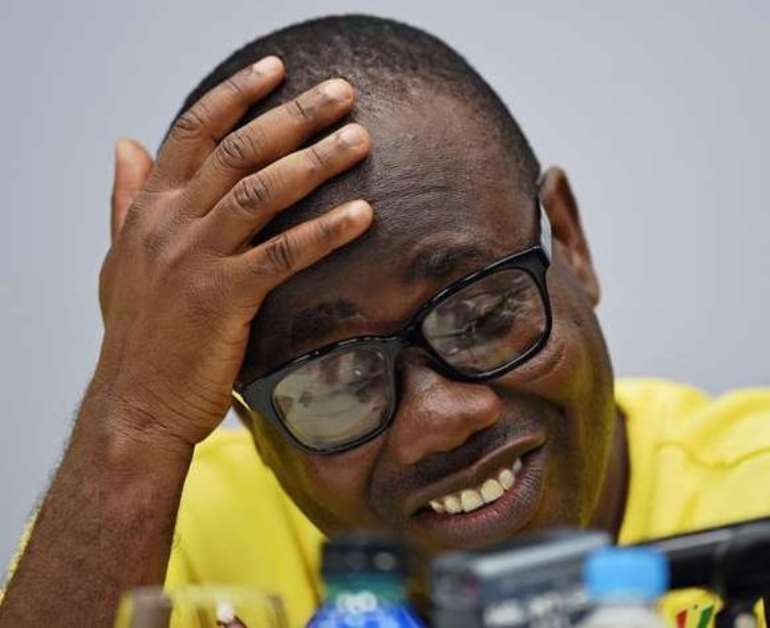 Kwesi Nyantakyi
"We would like to re-emphasize that Mr. Nyantakyi was given $65k as a gift. All hotel and accommodation expenses were borne by Tiger Eye team although this was an official meeting," Anas said in his statement, adding that he has submitted the raw tape and all documentary evidence against Kwesi Nyantakyi to the security agencies for investigation.
Kwesi Nyantakyi has currently lost his standing and all positions in local and international football after Anas Aremeyaw screened his latest exposé, dubbed #Number12 which captured him [Nyantakyi] detailing how he was going to personally benefit from a supposed $15 million sponsorship money for Ghana's league.
Nyantakyi, also detailed to the supposed investor, how he [the investor] could be given several government contracts if he pays bribes to some key government officials such as Ghana's President and the Vice President.
Although Kwesi Nyantakyi is serving a 90-day ban from FIFA, Anas wants him to be banned for life for the misconduct.
Anas in a 10-page petition to the world football governing body indicated that the audio-visual evidence gathered by himself and his TigerEye PI team showed that Mr. Nyantakyi had breached a number of FIFA's regulations and codes, warranting a lifetime ban from all football activities.
Kwesi Nyantakyi has resigned from his position as president of the GFA, President of the West African Football Union (WAFU) Zone B, FIFA Council, Vice President of CAF, and FIFA Associations Committee Member.
He is still being investigated by the Criminal Investigations Department (CID) of the Ghana Police Service following a complaint filed by President Akufo-Addo after watching excerpts of Anas' video that showed the former using the president's name to persuade foreign investors to part with $12 million in order to facilitate the approval of government contracts for them.
The government has initiated moves to dissolve the Ghana Football Association.
It has also set up a 5-member interim committee to manage football in the country after securing a 10-day injunction on the Ghana Football Association.
Anas has again petitioned the Bank of Ghana, EOCO and other institutions to investigate Mr. Nyantakyi for money laundering .
–