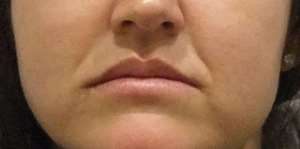 According to the Cambridge English dictionary, the definition of the mouth is 'the opening in the face of a person or animal, consisting of the lips and the space between them, or the space behind containing the teeth and the tongue.' Other dictionaries simply define the mouth as 'the opening through which food passes into the body.'
I don't agree with any of these definitions, because to me they are incomplete. If I were to define "The Mouth," it should be: A small opening through which food passes into the body, speech; singing and noise are made and at the same time can put someone into a very big trouble.
The mouth serves man in his speech. He gets satisfaction after eating and drinking water. The beautiful songs or melodious tunes with words of comfort, all come from the mouth, making life worthy and happy to live, yet the same mouth can give one a lot of discomfort, worries, troubles, and even imprisonment.
In the Bible, there are so many warnings and pieces of advice over how people should tame the tongue. Here are just two of them. 'Whoever keeps his mouth and his tongue keeps himself out of trouble. Proverbs 21:23. Let no corrupting talk come out of your mouths, but only such as is good for building up, as fits the occasion, that it may give grace to those who hear. Ephesians 4:29.
In 1999, Glenn Hoddle lost his job as a coach to the England national team, after a shocking comment against disabled people. According to Glenn Hoddle "Disabled people are paying for sins in previous life." Many people and the media rose against him, resulting in his dismissal from work. This is a typical example of the trouble the mouth can cause. Total disgrace and embarrassment aren't it?
Bad comments always appear on social media and many passed unnoticed, but Liam Stacey spent 56 days in jail over his racial tweet against Bolton player Fabrice Muamba. Fabrice collapsed on the soccer field while playing, if Liam wasn't prepared to wish him a speedy recovery, he shouldn't say anything bad against the footballer at the point of death, instead he posted racial remarks on Twitter, provoking many people around the world.
This is not the first and the last careless talk or speech has cost people's job or led one into jail. There is trouble brewing in every part of the world, and people's lives have been turned upside down, all because of what someone said to someone. I can say that there are two kinds of people. Those who think before they speak and those who speak before they think.
The latter one is those who are likely to be in trouble over what they say. In my country, there is a proverb which says "If you see a stone with a beard, just watch it and go. Don't speak. This proverb is a warning to people who can't shut their mouth.
There are many people who love to speak about other people. Even at work, many like to report other workers to the boss. In fact, just as some people are addicted to drug and alcohol, there are people also addicted to talking about other people. It's their hobby and therefore can never stop.
Staying out of trouble is a simple rule to follow, yet many find it difficult to be trouble free. One of the rules which could keep people out of trouble is the practice of listening than speaking. An empty barrel makes a great noise. In life, great people do not speak much. They learn by listening.
It is better to be quiet for people to call you unsocial than to be called a gossiper, talkative and inquisitive. Proverbs 17:28. 'Even a fool who keeps silent is considered wise, when he closes his lips, he is deemed intelligent.'