Irishman And Wife Charged For Fraud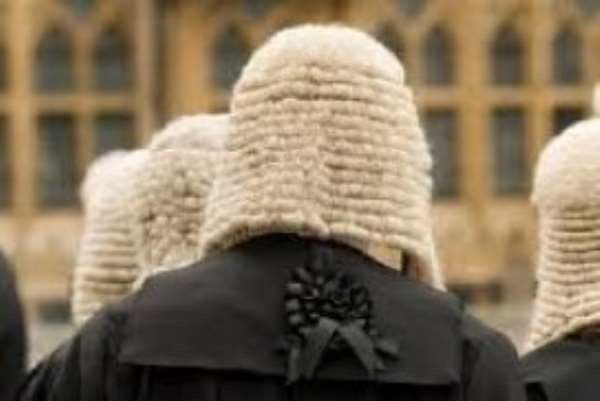 An Accra Circuit Court has granted bail in the sum of GH¢110,000.00 to an Irishman and his Ghanaian wife for allegedly defrauding a Ghanaian estate developer to part with various sums of money.
The couple alleged that they would pay back the various sums if an Ireland banker's draft in their possession with a face value of 10,000,000 pounds was cleared.
William Kuiper, 65, businessman was granted GH¢60,000.00 bail with a Ghanaian civil servant as a surety for him.
His wife, Christy Christina Ocloo, 38, caterer, will also have to get two sureties for her GH¢50,000.00 bail.
They both have denied the charges of conspiracy, defrauding by false pretence and possession of forged document.
Kuiper and Ocloo will re-appear before the Court presided over by Mr Emmanuel Essandoh on June 20.
Police Chief Inspector Musah Hamidu briefing the Court said, Felix Annan, the prosecution witness is an estate developer and the couple also live at Kokrobite near Accra.
In 2016, the couple presented a banker's draft believed to have come from Bank of Ireland with the face value of 10,000,000 Euros to Mr Annan to seek financial assistance from him.
The Prosecution said Mr Annan obliged as he was going to get a compensation of 50,000 Euros in addition to the cost of the financing them.
He said after spending €9,085, $3,071 and GH¢5,450.00 on the couple, Annan demanded for a refund but they could not pay him as the banker's draft had still not been cleared.
The complainant became suspicious and on October 16, 2017, he made a formal complaint to the police.
In the course of investigation, copies of the banker's draft were sent to the Financial Intelligence Centre and the Bank of Ghana, where it came out that the draft was a counterfeit.
This led to their arrest and after investigations, they were arraigned.