Having Sex In The Bathroom Brings About Albino Children--Spiritualist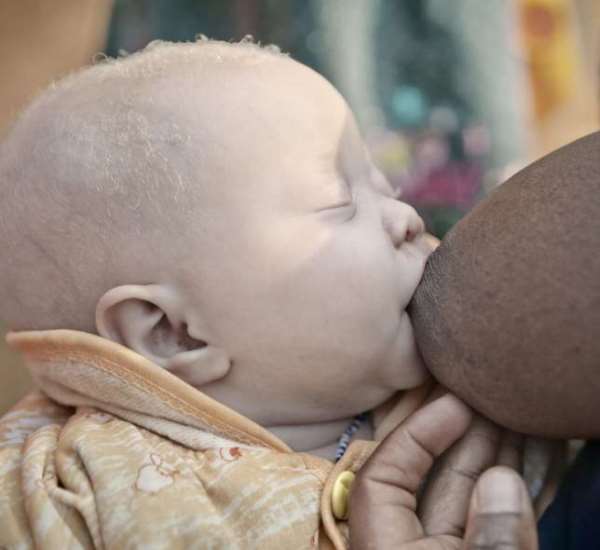 A famous Ghanaian herbalist and spiritualist, Alhaji Akanayo has sparked confusion and panic among the Ghanaian populace after he is reported to have asserted that albinism comes about when couples have sexual intercourse in the bathroom, resulting in pregnancy.
There are numerous myths about albinism, but researchers have debunked such myths saying it is caused by virtue of a reduction or absence of the pigment melanin which brings about white skin, light hair, and vision problems in persons living with the condition.
However, speaking on Accra based Happy FM, Alhaji Akanayo is reported to have said: "Many people do not know that having sex in the bathroom causes albinism. Sex in the bathroom comes with its own [serious] spiritual implications and one of such is giving birth to an albino."
Though the claim is not backed by any scientific proof, the herbalist is not the only person to have made such an unverifiable assertion.
Founder and flagbearer of All People's Congress (APC), Hassan Ayariga is also on record to have said in 2016 that the condition is as a result of sex with a woman in her menstrual period.
The APC leader is quoted as saying: "I did some survey and I was told anybody can give birth to an albino.
"…If your wife is bleeding and in the process you are too hungry and you don't want to wait until it's over, and you decide to do the thing while she's bleeding, in the process if she gets pregnant – you know some [women] can get pregnant even while bleeding – that is when that particular child [albino] is born.
"That's what I'm told, because of the process of blood [flow]. So, if in that process it happens that there are some women who are too fertile even as they bleed, [then they can give birth to an albino]."
Despite all the researches available about albinism, people still have their own understandings about it that they try to propagate and end up confusing the public.
Statistics indicate that about 1 in every 5,000 people in sub-Saharan Africa has the condition, while it exists in about 1 in every 20,000 people in Europe and America.
Sarah Dankwah Jeremie
News Contributor