Public Warned Against Unlicensed Herbal Drugs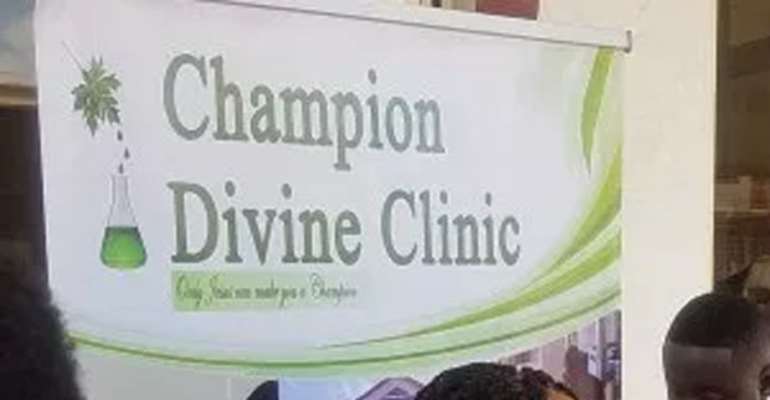 Kelvin Abraham Boateng, a senior medical doctor at the Champion Divine Clinic, has cautioned Ghanaians to stay away from substandard herbal medicines because they have the tendency to cause serious health implications, including kidney and liver failure.
According to Dr Boateng, Ghanaians should avoid self-medication and rather seek medical care to prevent the abuse of drugs.
He gave the advice when a group of 18 students from the Indiana State University in the United States of America (USA) paid a courtesy call on Champion Divine Clinic as part of their practical lessons in order to tap knowledge on how Ghanaian herbal medicines are being used to cure sicknesses like stroke, diabetes, ulcer, hepatitis B without surgery.
He appealed to the government to put measures in place to ensure that herbal medicines are standardised in order to ensure the safety of all and sundry in the country.
Dr Boateng also warned against the sale of drugs in commercial vehicles and advised the public to always seek proper healthcare.
Additionally, he appealed to herbal medicine practitioners in the country to adopt modern preservation methods for their products.
The students from the Indiana State University contacted the clinic and requested for a visit to enable them to experience how the clinic manufactures its herbal medicines. They were led by Prof Dr Nyama MaCarthy-Brown, PhD.
They toured the facilities at clinic, after which Professor Dr MaCarthy-Brown commended the clinic for its achievements.
"What I saw today was very inspiring, especially using technology in relation to herbal medicine. It was impressive," she applauded.
Established in 2004, Champion Divine Clinic has won many international awards for promoting herbal medicine in Ghana. These include the Africa Alternative Herbal Clinic for the year 2008 and Dr Kwame Nkrumah Africa Leadership Award.