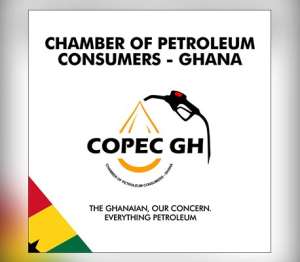 The Chamber of Petroleum Consumers Ghana (COPEC), is calling on Government to meet Liquefied Petroleum Gas (LPG) Operators half way so as to ensure that the scheduled nationwide strike to come off on the 21st of May will be avoided.
Government is set to implement the Cylinder Recirculation Module (CRM) as a means to curb future gas explosions in the country. Government decided to implement the policy after the atomic gas explosion that happened late last year.
LPG operators in the Country have declared their intention to go on a nationwide indefinite strike starting from next week Monday to protest the introduction of the Cylinder Recirculation Module that Government is looking to implement. Yesterday, president of the LPG operators Torgbi Adaku V confirmed the strike, saying that if they do not hear anything from Government they will go ahead and they do not know when they will resume work.
It is due to the pending strike that the Executive Director of COPEC, Duncan Amoah has called on Government today to at least make every effort to meet the LPG operators halfway and avoid the strike.
"This matter has been dragged for far too long and it looks like consumers will be at the bargaining end of it and suffer most", he said.
He also stated that it wouldn't be good enough to just collapse the business of the LPG operators in the name of establishing a new module so Government should find a way they will benefit both parties.
Duncan Amoah also advised that Government shouldn't rush the implementation of the cylinder recirculation module but rather should at least pilot the new program for some time and allow the two systems to coexist for some time to see to it that no party suffers.