Ashanti Region records rising spate of fires
News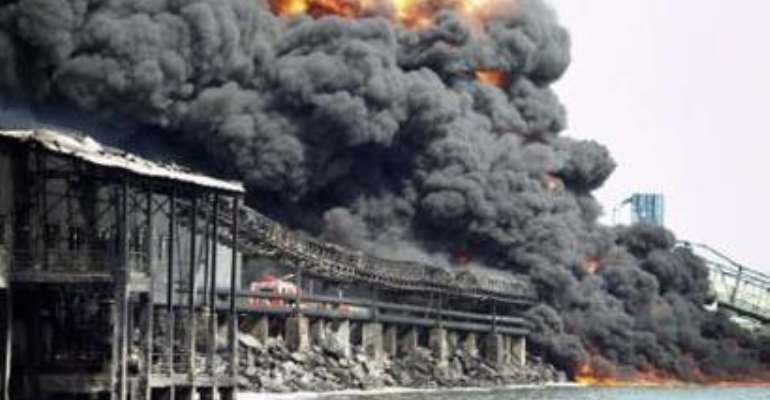 Kumasi, Sept. 3, GNA - For the first half of the year, the Ashanti Region has recorded a total of 392 fire disasters as against 553 incidents for the whole of 2004.
The figure, which signifies a rise has a corresponding damage cost of 33.6 billion cedis, whiles the cost of property destroyed for last year stood at 10.2 billion cedis.
Mr Franklin Masiku, Public Relations Officer (PRO) of the Ghana National Fire Service (GNFS) in Ashanti Region, who made this known to the GNA in an interview in Kumasi on Friday said the cost for the first half of the year became high following a fire outbreak at the Kumasi Central Market, which destroyed goods and property worth 15 billion cedis.
He gave the breakdown for this year's fires as 68 bush fires, 191 domestic, 41 industrial and vehicular, 16 electrical, 22 institutional, while the remaining figure stood for other outbreaks.
Mr Masiku pledged his organization's readiness to combat fires in the Region to bring down the rate but called for the co-operation of the public without which it would be impossible for the Fire Service to get on top of the situation.
The PRO entreated the public to always give specific and proper directions of fire sites to the Fire Service to enable it to get to the place in time before the fire gets out of hand. He expressed dissatisfaction about the rate at which major roads and highways were blocked, saying that it impeded access to fire outbreak spots.
Mr Masiku also warned those who were in the habit of giving false alarm to the Fire Service, saying: "Those who cry wolf when there is no wolf, will never get any assistance when actually there is wolf". 03 Sept. 05