Korle-Bu Suspends Genito-Urinary Surgery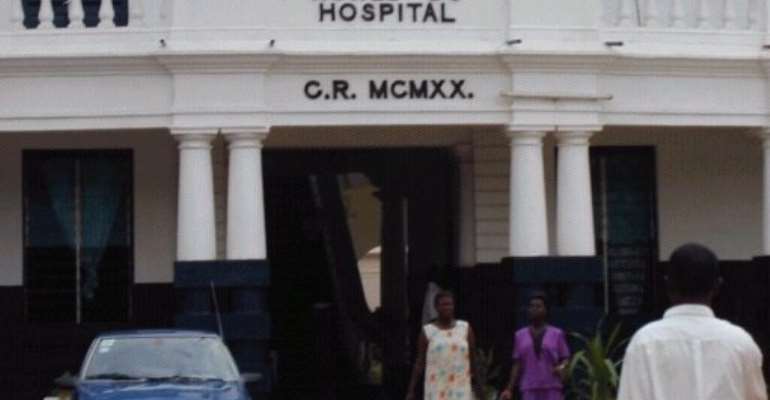 Following the death of three urologists of the Korle-Bu Teaching Hospital in a motor accident on Saturday, the Genito-Urinary Surgery Unit of the hospital has suspended surgeries except emergencies.
A crest-fallen senior resident officer at the unit, Dr Mathew Kyei, told the Times that we have suspended surgeries because of the trauma. It is just too much for us to bear.
"With the death of the three, I don't know how we are going to manage the stuaton as some of the cases had already been booked."
At the time of the visit, a number of patients had queued up at the out patients department while the male ward of the unit was also full. Nurses and other health staff of the unit wore read and black ribbons, with the doorposts of the wards at the Unit and the main administration block also hung black and red pieces of cloth at various points signifying mourning.
Dr Kyei said the three medical officers were returning from Sunyani on a routine outreach programme, where they had gone to 'finish off' work they had started on an earlier visit.
"But for a tight work schedule, myself and another resident medical officer would have been part of the team," he said. He pointed out that the loss of the three would seriously affect not only Korle-Bu, but the entire country."
"The country is now left with 8 qualified urologist, including Dr Klufio, the surviving doctor who is on admission at the intensive care unit of the hospital, and another from 37 Military Hospital who is already suffering from a stroke and is no longer in practice," he revealed.
Urology is a branch of medicine that deals with ailments of the bladder, kidney, prostrate among men, urethra among women and also male fertility problems.
Dr Kyei described Prof John Quartey, 82 and Dr Isaac Bentsi, 63, as having "tremendous wealth of experiencing which they placed at the service of the nation." He said, for instance each year, 400 new cases of men with prostrate conditions is given catheters, because only 60 of them are able to undergo surgery.
He said there is currently a backlog of about 300 cases and wondered how the unit was going to cope with the situation.
In the course of the interview, a female patient of Prof Quartey broke into the meeting sobbing un-controllably. Times learnt that she had been asked by Prof. Quartey to contact him yesterday, Monday for a report he was compiling on her condition to enable her seek further treatment abroad.