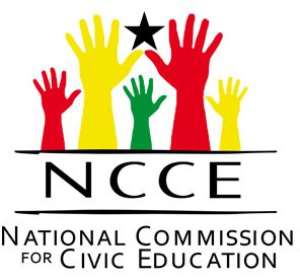 Mr Francis Dusey, the Ho Municipal Director of the National Commission for Civic Education (NCCE) has called on Ghanaians to support efforts at rooting out corruption.
He noted that the different forms of corruption identified with greed had created a complex system of falsehood which eventually became the status quo of most failed governments and organisations.
Mr Dusey was addressing chiefs and elders of Dome, a suburb of Ho, as part of an European Union funded nationwide anti-corruption campaign dubbed Accountability, Rule of Law and Anti-Corruption Programme (ARAP), which is in line with the National Anti-corruption Action Plan.
He noted that corruption was a widespread menace which could effectively be dealt with through attitudinal change by appealing to consciences.
Mr Dusey said from market women who used false scales to men who wove grand schemes, all must be "awakened" to help build a "righteous nation".
He said negative work attitudes and dishonesty were also acts of corruption that when rooted out would positively affect service delivery in the country.
Mr Dusey said corruption within institutions such as the Judiciary, Health, and the Education services cheated people of their fundamental rights and must be discouraged and therefore called on chiefs and opinion leaders to help rekindle the spirit of social accountability in the populace.
GNA
By Samuel Akumatey, GNA