Shooting Incident In Foase Under Investigations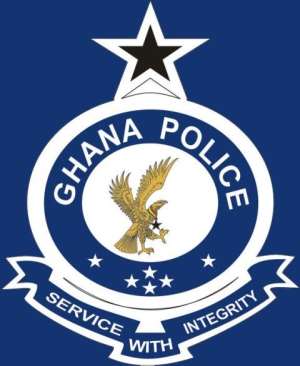 The Ashanti Regional Police Command, has begun a probe into the fatal shooting of mason at Foase during a mass protest over the planned relocation of the Atwima-Kwanwoma district capital to Twedie.
The deceased, identified only as Kweku alias 'Onua', was hit right in the head by a stray bullet believed to have been fired by police officers sent to the place to restore order.
He had reportedly gone to carry out repair works on a Methodist Church building in the town and was returning to the house, when he took the direct hit and died instantly.
The incident has led to the outpouring of public rage, condemnation and growing calls for punishment of his killers.
Assistant Superintendent of Police (ASP Juliana Obeng, the Regional Police Public Relations Officer, has however, given the assurance that they would not shield anybody found to have acted unprofessionally.
She said the police service would not condone lawlessness and unprofessional conduct.
They would go the extra mile to establish the full facts to allow the law to take its course, she added.
Foase, which has served as capital of Atwima-Kwanwoma, since the creation of the district more than a decade ago, has been enveloped in tension, since news broke about the decision to relocate the capital to the nearby town of Twedie.
Matters came to a head on Wednesday, when employees of the assembly readied to evacuate to their new place.
The residents took to the streets and held hostage the District Chief Executive (DCE), Nana Okyere Tawiah, and some of the assembly's workers.
Police officers therefore had to be dispatched to the place to bring the situation under control.
The Ghana News Agency (GNA) gathered that, as soon as the armed officers got to the town they began firing indiscriminate gunshots into the air but the people would not be frightened - they would not disperse.
The officers called for reinforcement and the Buffalo Unit was sent in and that was when things got tragic as they allegedly fired into the crowd.
An eyewitness told the GNA that but for the swift intervention of the military, things would have been worse - the fatalities would have been higher.
The body of the slain mason has been deposited at the Komfo Anokye Teaching Hospital (KATH) mortuary for autopsy.
GNA
By Stephen Asante, GNA