Politicians Urged To Give Listening Ears And Be Open-minded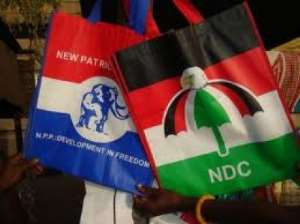 A former Anglican Bishop, the Right Reverend Colonel John Otoo (retired), has asked politicians to be good listeners and open-minded - receptive of different views and criticisms made in good faith.
He denounced the situation where church leaders were 'tagged and insulted' when they dare to speak their minds on national issues and said that should not continue.
He added that the church had a responsibility 'to call society to order when things are not going right'.
The Rt. Rev Col Otoo was delivering the sermon at a valedictory service held at the Saint Peter's Anglican Cathedral in Koforidua for the out-going Diocesan Bishop, the Rt. Rev Francis Benjamin Quashie.
He is retiring after serving for 40 years in the priesthood.
The Rt. Rev Col. Otoo called for the church to refuse to be frightened and be bold to speak up against anything unjust, wrong and toxic to the health of the society.
He said it was also important that it forged stronger partnership with the government to lift the people out of poverty and fight other human indignities.
He rallied the congregation to stand solidly behind the incoming Bishop - to support, cooperate and pray for him to enable him to succeed.
Bishop Quashie expressed his heartfelt appreciation for the enormous support extended to him by everybody during his four decades service in the priesthood.
He served as Diocesan Bishop of Koforidua for 15 years.