Wife Of Lebanese Rape Suspect Weeps In Court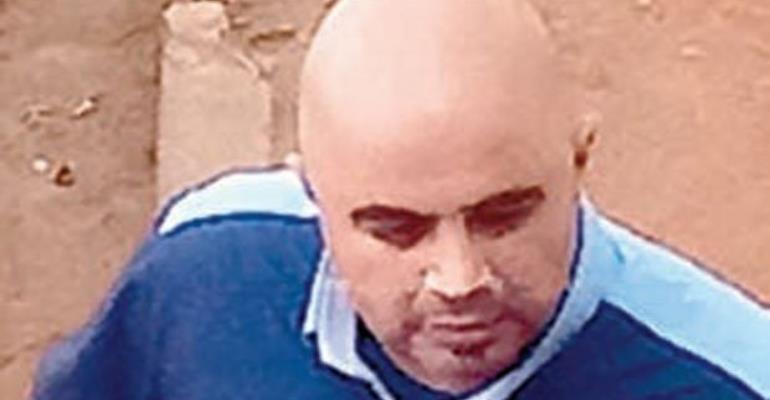 Wife of the Lebanese national accused of raping his 19-year-Old "house help" broke down in tears at an Accra High Court after a hearing was adjourned with her husband still on remand.
The court was unable to hear bail application of Hadad Rabih due to the absence of State Attorneys handling the case.
The suspect, Hadad Rabih, has since December been in the custody of the police with his lawyers attempting to make an application for bail.
The court was forced to adjourn after former Attorney General Marietta Brew Appiah Oppong who is watching brief for the House Help, told the court she had been informed the Attorney handling the case was unwell.
This did not sit well with the visibly unhappy wife of the accused who started shedding tears in open court and could be heard saying
"So if she is unwell tomorrow too, the same thing will happen ", revealing her displeasure at the extended remand time for her husband.
Lead Counsel for the Lebanese Ralph Opoku Adusei registered his displeasure at the turn of events.
He argued his client under the law was entitled to bail and that the application could be heard with or without the presence of the state attorney.
He added that presence of the former A-G was enough representation to enable the case to proceed.
Lawyer Adusei stated "they have been evicted from their home and thrown to the street, the one who needs to provide for them is being kept in custody. This is case where the charge doesn't even support the facts yet they are keeping him in custody ".
Justice Justin Kofi Dorgu adjourned hearing to January 9 for the application for bail to be moved. The suspect is in the custody by an Accra Central District Court.
A 39-year-old Lebanese, arrested on December 3, 2017 after a complaint had been lodged at the Domestic Violence and Victims Support Unit (DOVVSU) of the Ghana Police Service and the Airport Police.
The alleged sexual assault happened at his Airport Hills residence in Accra, while his wife was away.
He is said to have consistently harassed the house help (name withheld) and insisted on having sex with her.
He, however, purportedly managed to forcibly have sex with her on November 30, 2017. The victim reportedly confided in her co-worker, but both initially kept the matter to themselves for fear of that they might lose their jobs.
Rabih Haddad was dragged before the court for rape contrary to Section 97 of the Criminal Offences Act 29/60. His plea of not guilty was not taken.