Ghanaians Talk About Anas's Exposé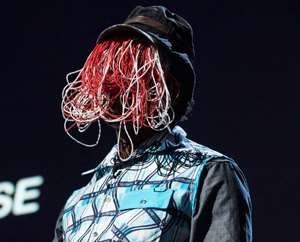 Some Ghanaians have expressed their views on the latest undercover report on corruption in the Police Service by Ace Investigative journalist, Anas Aremeyaw Anas.
In an Interview with the Ghana News Agency (GNA) in Accra on Wednesday, Mr Emmanuel Afrifa Antwi, a resident at Sakora-Wonoo, said that despite several allegations made against the corrupt police officials especially the Motor Transport and Traffic Unit (MTTU), he is pleased that the Tiger Eye PI had proven with video evidence that some top most officials were indeed corrupt.
He applauded the Tiger Eye PI for their success in all under-covers' and those yet to be covered investigations.
Mr Stephen Peprah, a Teaching Assistant, at the University of Ghana, Legon also said that corruption and bribery were the bane to the development of any nation.
He said apart from corruption, Ghanaians were also faced with all sort of injustices; and those who have the means to pay, whether in cash or in kind, always get their way.
Mr Peprah added that unqualified drivers ply the road every day and qualified drivers break the laws all the time and still get away with it.
'The resultant effect is the astronomical accidents and deaths on our roads all the time'.
He however acknowledged that the prevalence of taking bribes was as a result of a moral decadence that must be tackled.
'Most of us lack the moral character or rectitude to do what is right. Despite the role of churches, mosques and schools little has been done to imbibe good moral values in us'.
Mr Hardy Edem Agbevey, a Biochemist, also made it clear that frequent acts on bribery and corruption by the police officials had made the practice become a norm.
'Due to this, whenever people try to stand for what is right; they are tag with the "too-known' expression, he said'.
He then suggested that an effective way to curtail bribery and corruption was to install CCTV at all police check points.
Mr Abdul-Razak Abdullah, a student at the University of Development Studies said it was unfortunate how security service had become the root of corruption in Ghana even though they are vested with the power to fight it.
Mr Abdullah said this acts by policemen has caused more harm to the country, adding; that revenue needed to resource and enhance their work were going into individual pockets.
He therefore suggested that government should severely punish offending public officials.
He also proposed that the government supports the media to name and shame.
'If the fight against corruption can be won, then it must begin with the security services', he said.