ATWAG elects new Executives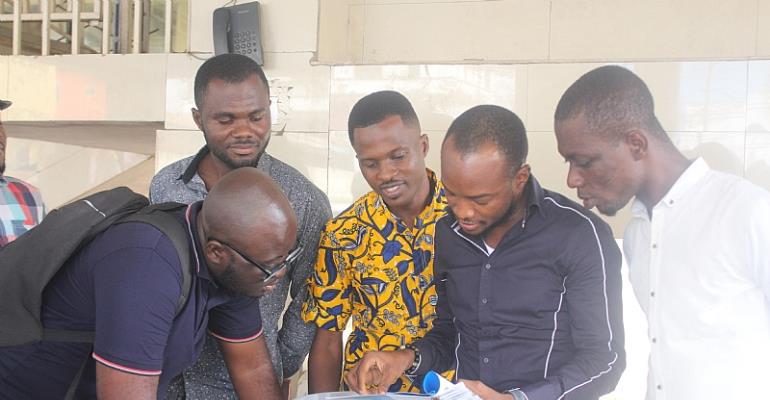 The Arts and Tourism Writers Association of Ghana (ATWAG) successfully elected their new executives for on Saturday, 16th December, 2016 to steer the affairs of the Association for the next four years.
The election which was held at the Academic City -Accra is the first in the history of the Association since it used to be run by interim executives.
The Association promises to be a vibrant one with the new set of executives who seem to be well-known in the Art and Tourism industry and possess a variety of knowledge to cushion its image.
Some members who were obviously enthused about the turn-out of the elections disclosed to Ghanacreativearts.com , that they are satisfied with the new leadership list because they are very optimistic of a better rebranding for the Association.
Below are the names of the executive-elect
PRESIDENT: William Asiedu
VICE PRESDENT: Francis Doku
SECRETARY: Mic Yamoah
TREASURER: Frank Kwabena Owusu
ORGANISER: Mustapha Nii Okai Inusah (Attractive)
PRO: Eugene Osafo-Nkansah and Kwame Dadzie (Run-off )
RESEARCH OFFICER: David Mawuli.
The Public Relations officer position saw a tie between the two contenders namely Kwame Dadzie and Eugene Osafo-Nkansah, The Electoral Commission will set a new date to hold re-election for the PRO position.
GhanaCreativearts.com