JOSPONG Reassures '...Nobody Can Bring My Company Down'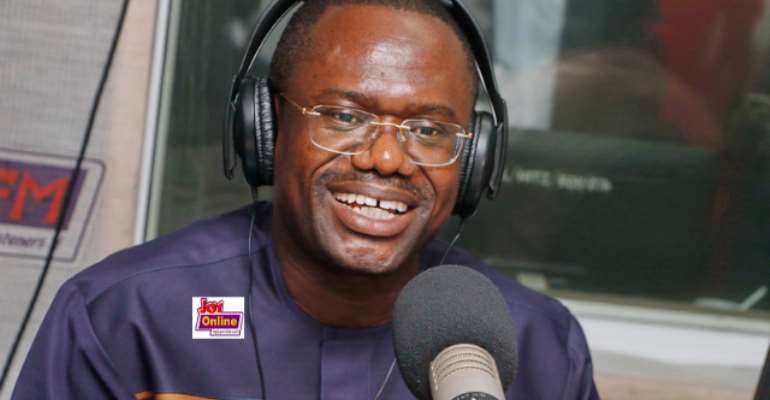 Chief Executive Officer of the Jospong Group of Companies, Dr. Joseph Siaw Agyepong, has said that his firm, will never fail regardless of any effort by some figures to see it fall.
Speaking at a thanksgiving service held on Friday at the Zoomlion Head Office in Accra, Dr. Agyepong noted that the organization will not fall victim to plans of the enemy as the hand of God is upon it.
"You can throw two million stones at this company. It will never ever fall because the agenda of God for this company has not yet began. What we want to say is that this company is not ours. It is for Ghana. And that is why it has existed up till date," he noted.
His comment comes at a time some officials of the Jospong Group are being investigated for allegedly inflating the prices of contracts to render services to the state.
Quite recently, a report by Joy FM indicated that Universal Plastic Product and Recycling Ltd, a subsidiary of the Jospong Group of Companies, and four other firms all belonging to the Jospong group, had overpriced a contract to supply 1 million waste bins and 900,000 packs of disposable bin liners to the country by about Ghc130 million.
The report said the company sold each of the 240 litre bins to the state at GH¢258 when an invoice from the same company showed that the actual price was GH¢135.
In a rebuttal, the company described the report as malicious and called on Joy FM as well as other media platforms that carried the allegations to apologize or risk being challenged to provide ample evidence to substantiate the claims.
"The agreement is a Pre Financing and Credit Sale contract. The total number of waste bins to be supplied under the initiative is 1,000,000 at a supply rate of $60 per piece (to be paid at the prevailing Bank of Ghana interbank exchange rate) plus 900,000 (nine hundred thousand) pieces of Biodegradable Bin Liners at $15.60 per piece.
"The total contract sum of 74,040,000 United States Dollars was to be pre financed by the companies, which therefore allowed the Government of Ghana flexibility payment terms for a period of 24 months. Definitely a cash sale has different terms as compared to a credit sale.
"i. Further to the production cost involved in the above, a major component of the contract is the transportation and distribution of the bins to households within the 216 districts in Ghana by the companies involved which has additional cost implications, and same was factored into the pricing. ii. It should be noted, contrary to claims, the bins are durable; coming with a replacement warranty and a competitive price to the international market price," portions of a statement from the company read.