Show Strong Interest In Science And Technology---Students Urged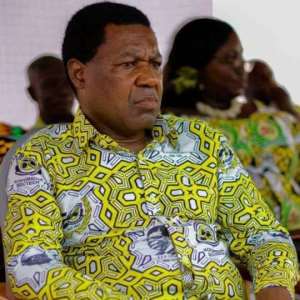 Dr. Samuel Yaw Annor, Chief Executive Officer of National Health Insurance Authority (NHIA), has encouraged students to show strong interest in science and technology programmes.
He said that was critical to the nation's development effort - lift the population from poverty.
He was speaking at the golden jubilee celebration of the Koforidua Senior High Technical School (SECTECH) in Koforidua.
The event, which coincided with the school's speech and prize-giving day was held under the theme 'Re-defining education for service to meet the current and future economic demands of Ghana'.
Dr. Annor also underlined the need to re-align the school curriculum - to be made more relevant to the real needs of industry.
That, he said, was the surest way of making products of the education institutions employable and to effectively compete with their counterparts from elsewhere on the labor market.
He also called for increased investment by way of the supply of the necessary teaching and learning tools to schools.
Mr. Samuel Prince Foli, the Headmaster, said for the past 50 years, the school had churned out many products, who were helping to drive the development of the country - serving in various sectors of the economy.
He appealed for support for the construction of a dining hall to end the situation where students ate in shifts.
The school, which started with 90 students and now has a student population of 2,448.
GNA
By Edmund Quaynor, GNA