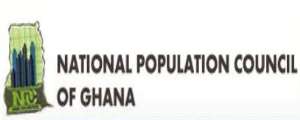 Acting Ashanti Regional Population Officer, Madam Mercy Besseah Sefa-Peprah, has called for increased family planning (FP) acceptance among Ghanaians.
This, she said, was good for the health of women and children - prevent unwanted pregnancy and save lives.
She added that it was also the way forward to reduce pressure on both the family and the government budget.
Madam Sefa-Peprah was speaking at a day's sensitization programme organized by the National Population Council (NPC) in Kumasi.
It formed part of activities lined up for the celebration of this year's population day celebration, under the theme, 'Family Planning, healthy people for sustainable national development'.
Madam Araba Eshun, the Regional Public Health Nurse, asked the people to overcome the negative perceptions they had about FP and said it was safe.
Every woman, she indicated, had unique body system - would react differently to the various methods, and what they needed doing was to consult the experts to determine which of the methods was suitable for their bodies.
She added that spacing child birth and deciding on how many children to have, based on family incomes, was the appropriate thing to do by everybody.
Mrs. Eunice Konadu Boakye, a Physician Assistant, warned that giving birth to more than five children could predispose women to cervical cancer.
She mentioned early sex and keeping multiple sex partners, bleaching and smoking, as the other risk factors.
Globally, about 274,000 women die of the cancer every year, 85 per cent of them Africans.
In Ghana, about 3,000 cases are reported yearly and out of this number 1,556 patients do not survive.
She called for females, especially, the sexually active to go for check-up at least every three years, to aid early detection and treatment.
GNA
By Gifty Amofa, GNA