November 14, 2017
|
General News
Aggrey Memorial wins 2017 Tasty Tom High School Kitchen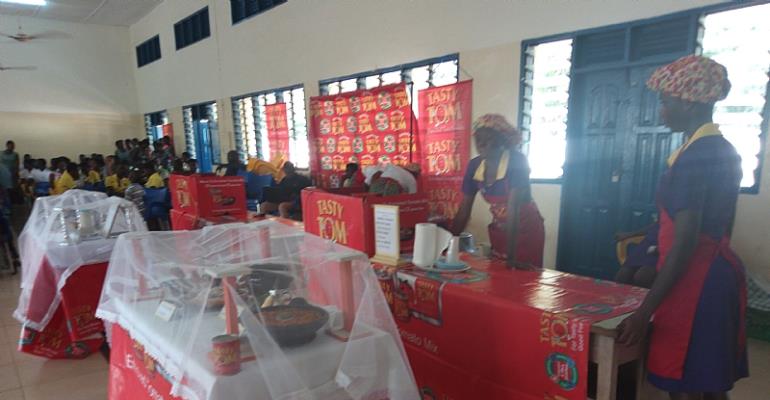 Aggrey Memorial A.M.E Zion Senior High School was over the Weekend crowned winners of the 2017 edition of the High School Kitchen competition.
The ecstasy, pain, emotions, disappointments, amidst passion exhibited by the competing schools on the day, was a true expression of the desire to win the ultimate.
However, at the end of the finals which was held at Accra Girls Senior High School, (AGISS), Aggrey Memorial beat the competition from six other schools to become winners of the competition.
The schools which battled it out with Aggrey Memorial, were, Accra Wesley Girls, Aburi Girls, Senior High School, Mfantsiman Girls, Accra Girls Senior High School, Presbyterian Senior High School, Adeiso, and Presbyterian SHS, Adukrom.
At the end of a keen contest, which included presentation and cooking sessions, Aggrey Memorial had emerged winners, with the host school, Accra Girls occupying the second position, and the third position slot was grabbed by Aburi Girls Senior High School.
Speaking to the media, the managing director of Cliff Media Consult, Bismark Ofosu, expressed his appreciation to all the competing schools for such high level of performance.
According to him, it was an opportunity for SHS students in the Home Economics field to create something out of the classroom to propel them for the future.
He urged all headmasters to corporate with the organisers in the next edition to help improve on the practical skills of students.
He further expressed his appreciation to Tasty Tom for supporting them throughout the event.
According to Trade and Marketing Executive of Tasty Tom, Alex Oppong, It has been a good initiative and the company is proud to have helped the students exhibit their abilities outside classroom.
He added that since their products are manufactured in Ghana, they would like to support local initiative to improve on the economic development of the country.
Head of Home Economics Department of Aggrey Memorial, Gifty Naana Kuenyehia who led the team, expressed her appreciation to Tasty Tom, for improving on the creativity and skills of students, and urged the public to see the course beyond cooking.
The competition was earlier held at Regional levels, thus Eastern, Central and Greater Accra Regions, where those who qualified met at the finals.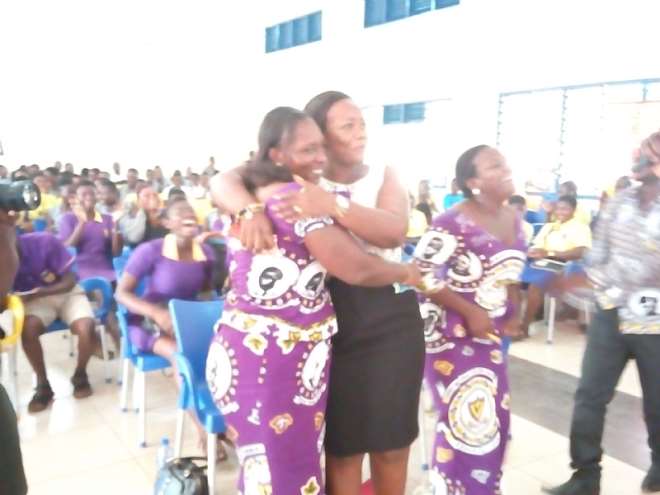 Img 20171111 162604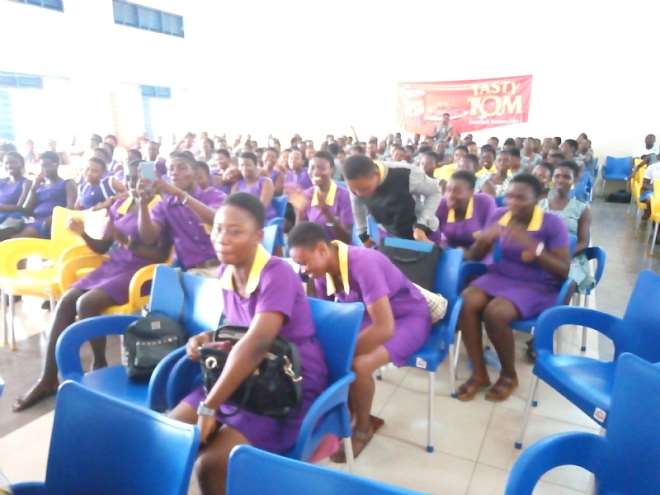 Img 20171111 162620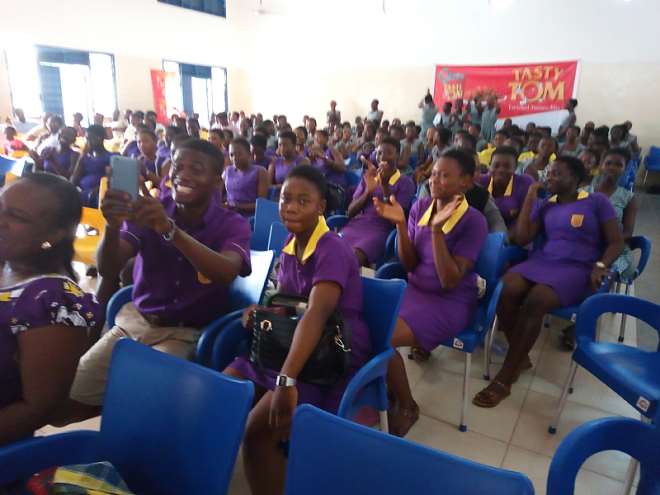 Img 20171111 162632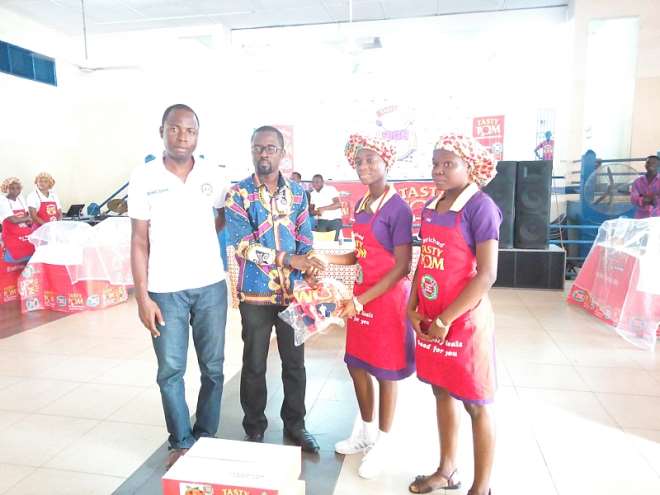 Img 20171111 162726