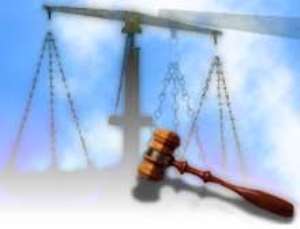 Accra, July 7, GNA - A Circuit Court in Accra on Thursday ordered the arrest of Mikki Osei Berko, a radio presenter and Managing Director of Media Gold Limited, for failing to appear before it.
Berko is alleged to have failed to register and pay Social Security and National Insurance Trust (SSNIT) contributions of five of his employees.
The Prosecution said Berko's firm, a limited liability company, was located at Weija, near Accra.
According to the Prosecution, Berko was required by law to register with SSNIT and make monthly deduction of five per cent of workers salary and add twelve-and-a-half per cent of same as employers' contribution Berko refused to register with SSNIT and pay the statutory contributions.
The Prosecution said criminal summon was issued and served on him to appear at the Court.