'Asantehene Otumfuo Won't Say Anything On Money Laundering Claims'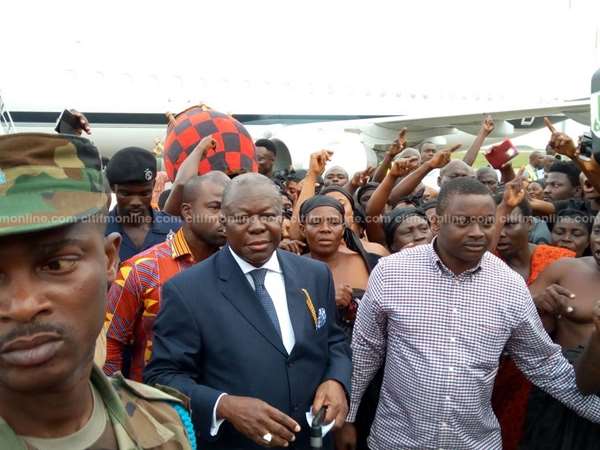 Those waiting for an official response from the Manhyia Palace over the money laundering allegations against the Asantehene, Otumfuo Osei Tutu II, may be doing so in vain, because the Asantehene is not ready to open up on the matter.
Otumfuo's Mawerehene, Baffour Osei Brentuo Hyiaman V, who disclosed this to Citi News on Thursday, said the Asantehene and the Manhyia Palace are not ready to respond to such stories emerging from the United Kingdom.
According to him, Otumfuo has never responded to such allegations before, and is equally not ready to respond to this one.
"For me, I don't even know what stories are making rounds. So for now, it is for you the press to handle it yourselves – you started something and you know where it has gotten to. But it is not for Manhyia, and Otumfuo is not going to respond to this. He's never responded to anything before," he said.
The Mawerehene made the remark in an interview with Citi News' Hafiz Tijani, during the arrival of Otumfuo to Kumasi following his trip to Brazil.
Business activities in Kumasi came to a halt on Thursday as scores of residents lined up on the streets to give Otumfuo a rousing welcome when he touched down at the Kumasi Airport.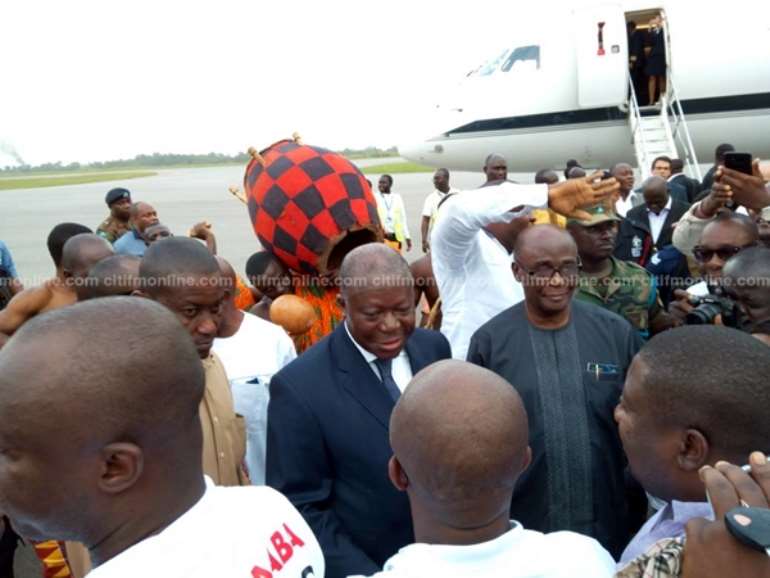 Background
The Asantehene's name popped up in the UK media , in a suspected money laundering case, after he sent a bank official to deposit a cash amount of £350,000 on his behalf.
According to the UK's Telegraph, when Osei Tutu II, summoned Mark Arthur to his multi-million-pound residence in Henley-on-Thames and handed him a bag containing almost £200,000 in sterling as well as $200,000 in US currency with consecutive serial numbers, the bank official felt it inappropriate to ask too many questions.
However, the subsequent deposit of the cash at the Ghana International Bank, triggered a money laundering alert in the City of London and cost Mr. Arthur his job.
Asantehene money laundering claims baseless – Ghana Intl. Bank
The Ghana International Bank has since clarified that there is no suggestion of money laundering allegations against the Asantehene .
A statement from the UK-based bank, asserted that, the ongoing litigation between the bank and a former Executive Director, Mark Arthur, concerned breaches of the Bank's internal policies and UK laws.
These breaches were said to have happened when Mr. Arthur carried out a transaction on behalf of the Asantehene, reportedly involving £350,000.
Youth lock up Daily Guide office for 'defaming' Otumfuo
The Kumasi Office of the Daily Guide Newspaper, was locked up on Wednesday by the Kumasi Youth Association who claim a recent publication by the private newspaper had defamed the Asantehene.
They youth placed notices at the entrance of the office, demanding an immediate apology and retraction of the story by the newspaper.