Nigeria says 45 jailed at Boko Haram secret trials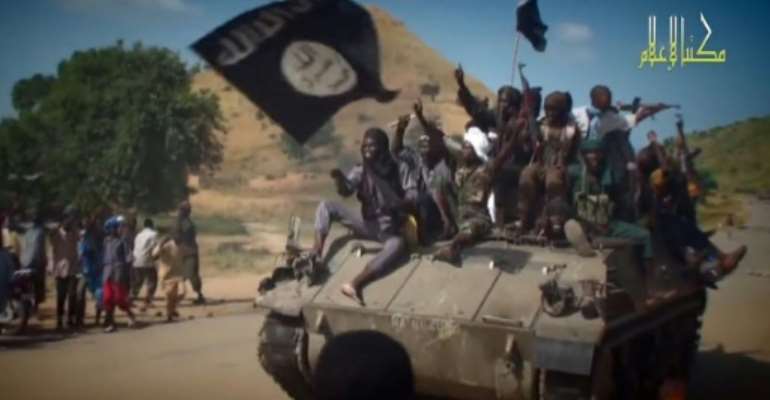 Abuja (AFP) - Nigeria's government on Friday said 45 Boko Haram members had been sentenced to between three and 31 years in jail after being convicted at secret trials.
The media has been banned on security grounds from attending proceedings at four civilian courts set up at a military base in Kainji, in the central state of Niger.
Information Minister Lai Mohammed gave no details about those jailed, such as their names, ages, where and when they were arrested, what charges they faced and what pleas they entered.
But he said in a statement only that they were sentenced "following the conclusion of the first phase of the trial (in) which 575 Boko Haram suspects were arraigned".
A total of 468 suspects were discharged as it was found they had no case to answer; 28 were remanded for trial in Abuja and in the Niger state capital, Minna.
Mohammed said the court ordered the 468 should undergo "deradicalisation and rehabilitation programmes before they are handed over to their respective state governments".
A total of 1,669 suspects -- 1,631 men, 11 women, 26 boys and one girl -- were brought to the Kainji facility to face trial.
The justice ministry plans to try 651 others held at the Giwa barracks in the northeastern city of Maiduguri once proceedings at Kainji are over.
Nigeria's move to prosecute suspects has been welcomed as a small but positive step, given criticism of the military's apparently arbitrary arrest of civilians in the conflict.
Many have been held for years in overcrowded and unsanitary facilities, without access to lawyers or ever having appeared in court.
The Boko Haram conflict has left at least 20,000 dead and forced more than 2.6 million others to flee their homes since 2009.
UN concerned
The lead judge in Kainji on Monday criticised the government for failing to allow the country's own human rights watchdog to monitor proceedings.
The UN rights office spokesman Rupert Colville told reporters in Geneva they had "serious concerns" that defendants may not get a fair trial because of the huge numbers involved.
Under article 14 of the International Covenant on Civil and Political Rights, to which Nigeria is a party, all defendants are entitled to a fair and public hearing, he said.
"Any restrictions on the public nature of a trial, including for the protection of national security, must be both necessary and proportionate," he added.
"It is essential that Boko Haram insurgents are prosecuted and, if found guilty, held to account for killings and abuses they may have perpetrated, and that victims are able to receive justice.
"However, the lack of transparency regarding these trials is worrying."
burs-phz/ach