The Personal Security Of Our Nation's Leaders Is Not To Be Toyed With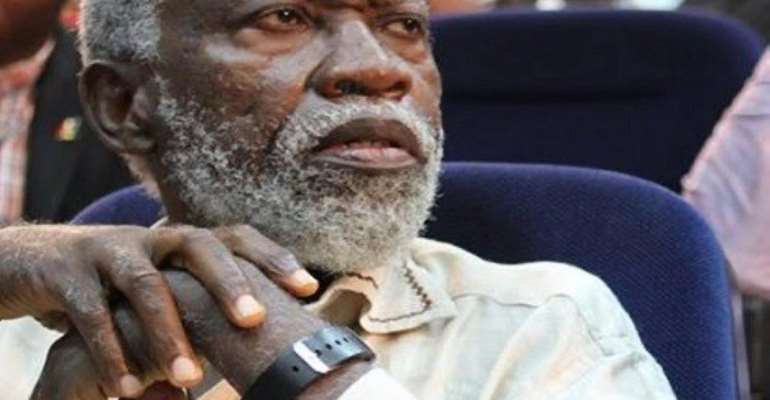 I was flabbergasted when I read news reports earlier today that Professor Adei - the former rector of the Ghana Institute of Management and Public Administration (GIMPA) - had tried to stop the vice-president's convoy on the Accra-Cape Coast highway. Incredible.
One hopes that the said news story is "inaccurate" (to quote the ever-so-charming Manyhia Palace spin doctors' favourite word at the moment).
Apparently, Professor Adei had felt so outraged by the number of vehicles he counted in the vice-president's convoy that he apparently said was travelling to Cape Coast - and had wanted to halt it so he could ask the vice-president to reduce the number of vehicles that accompany him when he travels around the country. Amazing.
Well, be that as it may, one can understand the frustration of the Professor Adeis in our midst. However, in an age of global terrorism, they ought to resort to other means of protest in such matters, for their own good, if they are wise.
Anyone approaching such a convoy risks losing his or her life. Simple. If it had occurred in either the U.S. or the UK, chances are that Professor Adei might actually have been shot dead by those guarding a travelling VVIP's vehicle.
In the extremely dangerous times we now live in, it is vital that all Ghanaians understand clearly that our nation's leaders do not personally determine how their safety is assured by the security agencies, when in office, during their tenures.
Perforce they must follow the expert advice of the security agencies in all such matters - be they: district or metropolitan chief executives; members of Parliament; government ministers; vice-president; or even president of the Republic of Ghana. Full stop.
With respect, what that usually very sensible academician who now lectures at the excellent and prestigious Ashesi University College (one of Africa's best universities, incidentally), did was extremely foolish on that particular occassion.
Professor Adei was unwittingly putting himself in grave danger when he sought to halt the vice-president's convoy in the manner he supposedly described to the media.
The question is: What if the security detail escorting Bawumia had felt that the professor represented a threat to the vice-president and thus shot him dead - perhaps because in a split-second judgment they had come to the conclusion that he was an unhinged suicide bomber on a car-bombing mission to assassinate the vice-president?
In future, Professor Adei would be wise to use the media for such one-man protests. Same for other people in our homeland Ghana harbouring such dangerous and extreme public-protest ideas too. In an age of terrorism the security of our leaders is not something to be toyed with. Ever. Haaba.