'Lack Of National Safety Policy Document Worrying'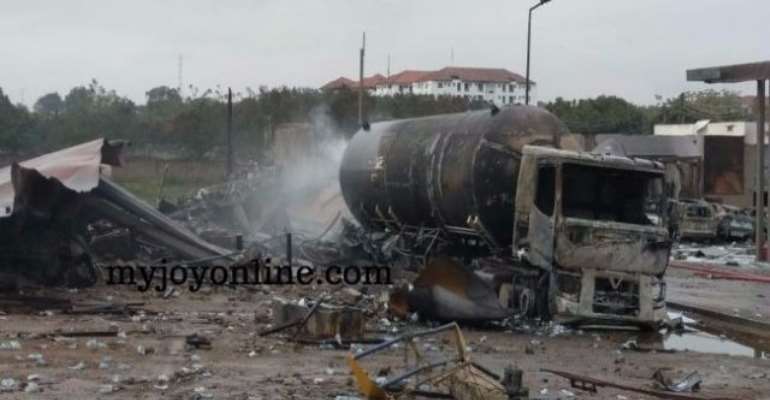 The non-existence of a comprehensive national safety and security policy document was the overriding concern for two security experts that appeared on PM Express current affairs programme on Monday evening.
Following the Atomic Junction huge gas explosion and fire outbreak on Saturday, the Presidency has promised to swiftly roll out a robust policy to deal fire disasters.
However, speaking on PM Express on the Joy News channel on MultiTV, Samuel Opoku-Amankwah and Adam Bonaa, both security and safety analysts say although a policy on fire disasters was good, the country needs a comprehensive National Security and Safety Policy Document.
"We have cybersecurity policy, we have the marine security policy, but these are disjointed policies. What we need in the country is a holistic and comprehensive national security and safety policy," said Adam Bonna, who believes such a policy document will indicate financing of security and safety projects.
According to him, similar to how citizens are tasked to fund education and health programmes, the safety and security policy document will also ensure proper financing of safety programmes.
He a called on stakeholders in the safety and security sector, particularly think tanks to come together to formulate a holistic national safety policy document, noting that "the problem goes beyond one gas explosion."
Mr Bonaa is convinced such a policy will even stipulate guidelines for disaster reporting to ensure the safety of journalists, and also prevent inadvertent contamination of potential crime scenes.
Related: Gas explosion: 'Solid policies' soon to check fire disasters – Veep
A huge explosion at a gas filling station at the Atomic Junction, Mansco Gas Filling Station, close to the sprawling Madina Zongo Junction in Accra shook the capital on Saturday evening.
Eye-witnesses say the explosion struck while a gas tanker was offloading its contents at the station.
The death toll currently stands at seven with at least132 injured.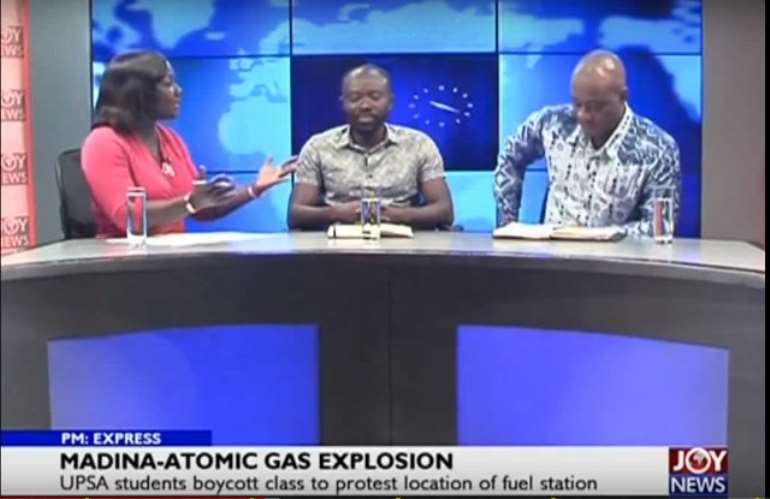 Watch more from the discussion on PM Express hosted by Ayisha Ibrahim in the video below.
Story by Ghana | Myjoyonline.com