AngloGold Hands Over Completed Social Centre To Bankyim community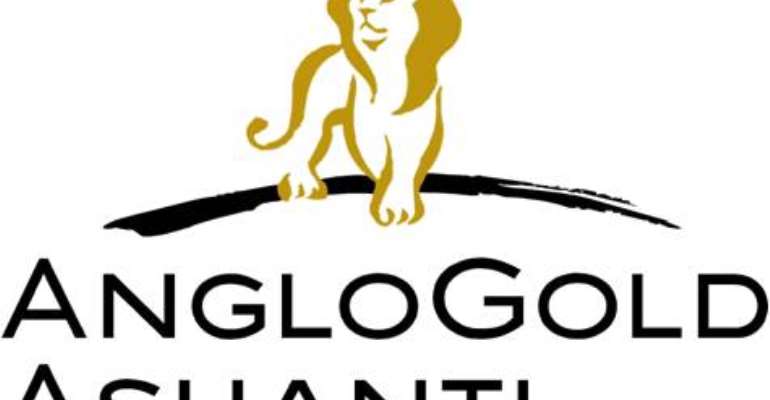 Bankyim (W/R), Oct 4, GNA - AngloGold Ashanti Iduapriem (AAI) Mine has constructed a multi-purpose social centre at a total cost of 432,190 Ghana cedis for the people of Bankyim, in the Tarkwa Nsueam constituency.
The centre funded from the Iduapriem community Trust Fund, has a 500 seating capacity hall, electricity, water, chairs, an office, dressing and washrooms.
Speaking at the commissioning, the senior Vice President, Continental Africa Region, Mr Sicelo Ntuli, commended the contractors for completing the project on schedule.
He said throughout their operations in Continental Africa, they have endeavoured to create wealth for their communities, adding that they intend to leave an enduring legacy of sustainable development initiative for their host communities.
Mr Ntuli expressed appreciation to the Odikro of Bankyim, Nana Kwesi Itu I for naming the social centre after him.
Mr Jasper Musadaidzwa, Managing Director of AAI explained that the Bankyim social centre project was approved in 2016 based on a proposal the community submitted to the Iduapriem Community Trust Fund.
He added that the facility would be well maintained through the community based management committee properly tasked.
Mr Musadaidzwa said work had also begun on the construction of a modern market facility and a pilot cooperative vegetable farm project for the Teberebie community and when completed, the market would boost economic activities and provide farmers with direct access to the market and provide income benefits to the participants.
He said in future the company would rollout a model of improved farming and develop market opportunities.
In a speech read on behalf of the board chairman of the fund, Professor Newton Amegbey noted that the project would help the community to generate income to support other basic development needs.
Prof. Amegbey said since the inception of the community trust fund in 2013, it had assisted its host communities with projects aimed at increasing access to basic education, improving health, water and sanitation and other social amenities to make a positive difference in their communities.
Mr George Mireku Duker, Member of Parliament for Tarkwa Nsueam constituency together with Mr Gilbert Kennedy Asmah, Municipal Chief Executive and Nana Kwesi Itu I, Odikro of Bankyim thanked AAI mine for its contribution towards the establishment of the social centre.
The trust fund was mandated in 2004 under the Stability agreement between AngloGold Ashanti and the government of Ghana, to support the longterm sustainable development of the communities in which the mine operates.
Over the years, the fund had made a remarkable investment in the area of community development.
GNA
By Erica Apeatua Addo, GNA