Gabby Fires Critics...'I won't Stop Attending UN Meetings'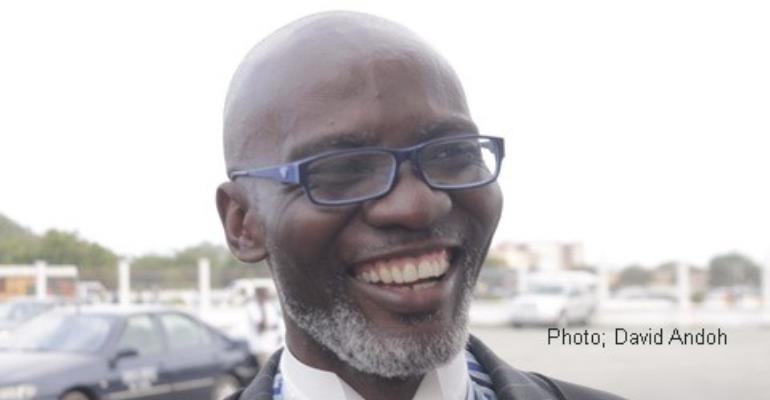 The publisher of the Daily Statesman newspaper has described as hypocrisy claims that he is taking advantage of the current government to travel to the United Nations.
Gabby Asare Otchere-Darko said he was not questioned when he attended UN General Assembly meetings under late President John Evans Atta Mills and former President John Mahama.
In a Facebook post Saturday, the leading member of the governing New Patriotic Party (NPP) said he funded all of his trips to the UN.
He registered his surprise at critics who claim his recent UN visit was funded by the President Nana Addo Dankwa Akufo-Addo government.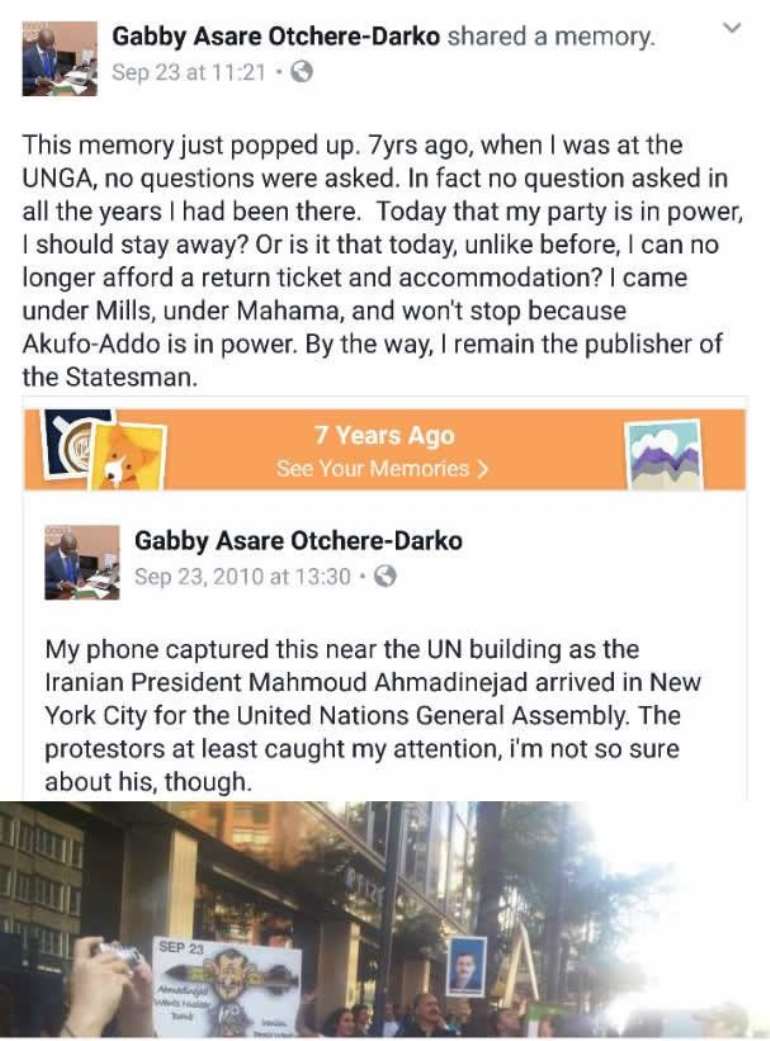 "Today that my party [NPP] is in power, I should stay away? Or is it that today, unlike before, I can no longer afford a return ticket and accommodation?" he asked.
The President's cousin came under sharp criticism after he was captured in a video filmed by some Ghanaians living in the United States.
In the video, which circulated on social media, Mr Otchere-Darko was heckled by some Ghanaians who claimed he has been demanding money from businessmen before introducing them to the President.
Although he did not react to the allegation, he said no one can stop him from attending UN General Assembly meetings.
He shared a picture he took when he attended the meeting of world leaders in 2010.
"This memory just popped up.7 years ago, when I was at the UNGA, no questions were asked," he recounted.
"I came under Mills, under Mahama, and won't stop because Akufo-Addo is in power," Mr Otchere-Darko added.