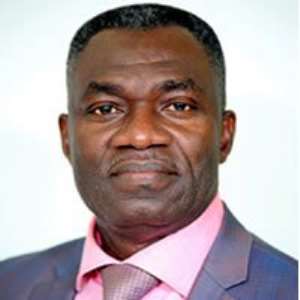 The oneness of the Ghanaian is under siege and the anchoring role of a society bonded together by a common destiny and unity of purpose is under threat; this time not by colonialists but by our very own Ghanaians bred and nurtured in the land and fed with the fingers they have now decided to bite so spitefully! When one has savoured delicacies with a tribe, they are deemed to have a better understanding of their way of life, yet after licking their fingers of the good meal, they pretend the meal was bitter! Such has become the way by which most of our political actors are fuelling ethnocentrism with an aura of indignation.
One would easily forgive a novice whose appreciation of cultural diversities is limited. But when the elite; with years of experience among a certain tribe or kinsmen comes out to render inordinate insults and rude gesticulations at the very people he or she has sealed a history of life with, it becomes unpardonable to accept an apology after much harm has been done.
Let us not pretend the skewed eyes with which many Ghanaians from other parts of the country look at persons from the three Northern regions of Ghana. Often, I get told that I don't 'resemble' a person of the northern stem and when I ask why, the response I get is; 'you don't talk or act like one'. Many of my folks would hear same and smile it off as if it were a compliment. No, it is not a compliment rather an indictment of great harm. Such a comment is a brief summary of how northern brothers and sisters have been perceived as uncivilised. That is sad!
For a (former) Deputy Minister for Agriculture, Mr William Quaittoo, in a 21st Century Ghana to have described northerners as difficult and liars was most unacceptable. His comments are semblances of exclusionist political attitude that is gaining grounds in the Ghanaian political landscape lately. We need no telling that the most potent tool for mass destruction is not in the armoury used, but the predicator of the armoury mobilisation. Giving room for grave political exclusionist attitude will one day render some people as unfit to live with and that will be the trigger of a force of discord. This is not an act of sounding an alarm bell but a note for caution, and a statement of action from the same political actors under whose watch such statements are made.
Any persons who would exclude another from enjoying some rights and privileges is deemed an exclusionist. The thinking that the act of humans being difficult and liars is the preserve of northerners is a clear indication of exclusionist mindset. It becomes a political attitude when its usage is a rhetoric of the political actors. Within the context of cultural behaviourism, it needs stating that being difficult and having the penchant for lying is humanistic and not tribal or an ethnic derivative. That is why such behaviours must be pitched as individualistic as opposed to it being tribalized as a distinctive feature among a select few. It does not pass the test of logic and reasoning to label the entire people of the north with different tribes as being the most difficult people and liars! How can this be?
Such a statement did not come from a virgin political pundit but an assimilated person of the north who has had 27 years of cultural assimilation. On the construct of logic, Mr William Quaittoo, an assimilated northerner could not feign unconsciousness when he was making those comments, for, to be unconscious of himself when addressing an important farmer-based issue such as the claims of army-worm destruction of farms would be an act of insensitivity at the highest level. That farms have been badly hit by the army-worm invasion remains a fact and the least the resigned Deputy Agric Minister could have done was to be assuring and not to spite them with ethnocentric effusions.
That exclusionist political attitude is a growing phenomenon is not a difficult an assertion to substantiate. The current Senior Minister, Osafo Marfo, in 2015 spewed an unfortunate ethnocentric comment, and it went with little show of discontent except a lame disapproval from the New Patriotic Party (NPP) through the then General Secretary, Kwabena Agyapong who said the party condemns ethnocentrism as that was not the mainstream of the party.
Then as presidential candidate, the now President Akuffo Addo's 'Yen Akanfuo' comment, to wit 'we the Akans' was so ethnocentric yet it found defense among party followers. Former President John Dramani Mahama in 2016 flamed ethnocentrism when he averred that the NPP only uses northerners to win political power and dump them afterwards. The list of ethnocentric comments coming from the two main political parties is what I describe as a growing case of exclusionist political attitude and the examples are countless. Much of such ethnocentric comments have found northerners suffering the most.
It is sad that our political leaders have chosen the path of divisive politics that can only widen the gap of social exclusion when in fact they are required by both moral edicts and the principle of nation building to avoid such rants that make some Ghanaians feel unwanted. Such behaviours typify a nation with no regard for diversity and inclusion and it begs the 'honourable' title that accompanies persons with high political offices and ministerial portfolios. The least trait of an honourable person I know of is a conduct deserving honour. How can persons who spew ethnocentric comments bear the honourable insignia which must be seen in both deeds and utterances?
There must be a stop to ethnocentrism and that calls for clear actions against persons who fuel such divisive commentaries. It is not enough to reprimand people for showcasing gross disrespect for ethnic identities but political officers must be given the sacking as a strong statement against ethnocentrism. If any unguarded statement is tolerable in our politics, ethnocentrism cannot be one of such verbiages.
We do not need to be reminded of Rwanda before we appreciate the destructive force of ethnocentric and tribal commentaries gradually building up in Ghana. May we be reminded that we cannot have a cohesive society when we follow politicians lamely and go all out to their defense when they spew ethnocentric comments. That is why I find it heart-warming to read a write-up by Clara Napaga Tia Sulemana, a Presidential Staffer, condemning the ethnocentric comments that came from the resigned Deputy Minister for Agriculture, William Quaittoo. Certainly, Tia Sulemana's aversion that 'a mere apology is not what we are demanding but more', resonates with many Ghanaians. Inasmuch as Mr. Quaittoo's apology was commendable, it was not enough to stem the tide against repeated ethnocentric comments from our political leaders. President Akuffo-Addo had the compelling responsibility of showing the Deputy Minister the exit to serve as a deterrent to persons who care little about ethnocentrism, but also a statement that Ghana is indeed a country for all and that ethnicity cannot be the dividing line of who is 'whole' and who is unworthy of recognition.
Now that the Minister has resigned on the back of his ethnocentric effusions, one can say that the demand for our political leaders to be responsible in their utterances and conduct themselves with decorum is a call backed by precedence in this regime. I salute the President for accepting the resignation of former Deputy Agric Minister in a matter of days following his unguarded ethnocentric effusions. Indeed, this is a sign of responsible governance. Ghana must work again.
In our bid to consolidating our young democracy, it an inclusive society that will guarantee the kind of peaceful co-existence needed to make progress. When political actors can act with no regard for civility, they better be shown the exit regardless of their political capital. The NPP has the onerous responsibility to re-tell the story of Ghana as a country not only hospitable to foreigners but also to its own. We must uphold the values of diversity and the debate about manners should be treated as humanistic and individualised. That way, we can identify errant behaviours from the lot without hurting the feelings of the tribes from which they come. No one tribe has the moral prowess to stage a clean behaviour otherwise the adage that in every home, there is a bad nut would hold no more truth.
Adama Bukari
29/08/2017
Email: [email protected]
The writer is a leadership, governance and social justice activist.