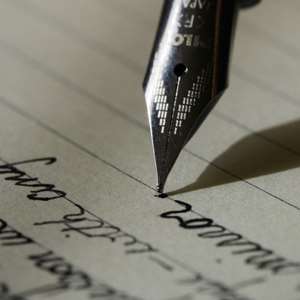 "Evidence made available to the Trust indicates that the University degrees presented by Dr. Afaglo to secure his employment at the Trust are fake", SSNIT, August 30, 2017.
The above quote was captured in a statement by the Board of Ghana's Social Security and National Insurance Trust (SSNIT), after its meeting on August 30, 2017, during which it relieved (Dr.) Caleb Afaglo of his position as the General Manager, MIS of the Trust on grounds of securing his job with fake university certificates including a PhD. The statement provides the context within which this article is premised. The personal experience shared is to mirror the many unspoken frustrations one encounters in seeking a merit-based employment in Ghana.
Educational Drudgeries
In a well-organised society, education helps to shape talents, empower people, propel innovation and engender ground-breaking researches to solve the ever-increasing challenges facing society. In most African settings, particularly the very poor economies, parents, including those with no formal education do appreciate the role of education as a conduit for fighting poverty and would do everything to ensure their children are formally and finely educated.
As a growing child, I saw my parents with no formal education put premium to get us educated. I do recall my mother, urged me to seek education. She brewed palm-kernel oil and my late father served as a night watchman in market places, hospitals and other government facilities. I had revolted the idea that my father could not sleep in his own home but guarded peoples' property at night, and endured the market stench especially when it rained. Little did I know that it was not his preference, but a needful adventure in the circumstances he found himself. I was in my early teens yet I felt my mother's undying desire to see me secure higher education. To further affirm her commitment towards my education, she once visited me at the University of Education (UEW) and spent a week at my campus residence; but for her visit, I would have dropped out over a series of challenges including the dastardly act of a former head of department manipulating my academic records for two years on grounds extremely untenable and unconscionable. Thankfully, I prevailed and have survived it with three more university certifications. There are many people who have faced unimaginable challenges in their educational pursuits and they have earned their certificates meritoriously and dauntingly. Naturally, we all demand equity in the job market.
Post Masters Experience
Let me illustrate the scenario of employment seeking in Ghana with a personal story in my job search for lectureship position with the University of Professional Studies, Accra (UPSA) where I obtained my Master of Philosophy degree in Global Leadership. In July, 2016, I responded to an advertisement for the post of Assistant Lecturer at UPSA, and the requirements were MPhil, MSc or MBA. Areas of specialisation included Leadership (the area of my MPhil). To my shock, I was not shortlisted let alone be interviewed. This was against the background that whilst at UPSA, I had not only earned an impressive GPA but had also won an award in a National Essay competition under the auspices of the Jubilee Partners as a contestant representing UPSA. My years of teaching experience having graduated in 1996 as a professional teacher added no advantage to earn me a lectureship position in a University from which I earned my MPhil degree. My post-masters certificate studies at the University of Amsterdam, the Netherlands coupled with my over a dozen feature publications in reputable print and online media platforms were also of no merit. What an interesting country called Ghana! Would it not sound weird to find persons with less the advertised requirements (all things put together) offered same positions? Without seeking to tell my own story, this is how many graduates, including those whose educational journeys have been as perilous as mine, wander in frustration in their bid to securing a job on competitive basis. It is sad that after endearing oneself to hunger and deprivation just to advance higher education; one is met with extreme levels of frustration in the job market whilst some others get top appointments using fake certificates in reputable organisations like SSNIT. Incredible Ghana!
Job-buying Market
Our failure to apply merit-based employment criteria has made job-buying the norm. Often, even before jobs are advertised, appointments would have been long offered to cronies and persons connected to influential figures in the country. The emerging trend is the presence of recruitment agencies that are fleecing job-seekers blatantly. Once you earn a job through an agency, a huge fraction of your salary is theirs on a monthly basis and there are no regulatory mechanisms in place to sanitise the industry. Whilst job creation is on the decline, there is an exponential increase in graduates as many more universities are churning out hundreds each year. The job-buying market is certainly one of a jungle-scenario with the strongest and influential surviving. The result is the use of fraudulent means to secure jobs whilst some irresponsible men offer jobs in exchange for sex. The woes of the Ghanaian graduate are worsened by the absence of support for entrepreneurial development. Many young graduates seeking to implement their business dreams are challenged by the lack of funding, hostile start-up regime and high taxation among others.
Meritocracy & the Afaglo Evidence
The possibility of earning a job on merit is at the bottom of job-offering criteria. Rather, strong connections and the highest bidder-factor (monetarily) are major determinants for the few job available. The agony of the young graduate riding on equity for a job is heightened by the reality that merit is no more a value. This explains why square pegs have been placed in round holes.
Is it not strange that Caleb Afaglo, with fake certificates, could have been appointed to head SSNIT's Management Information System (MIS) when a simple online check could have been used to get basic facts about the Universities from which he secured his certificates? Starfmonline.com of August 28, 2017 quotes the embattled Afaglo as saying "This is not my first job, so there is absolutely no truth in it right? None whatsoever. My PHD University closed down in 2011, how is that my fault. And how does that make the degree a fake one when I graduated in 2007". Mr. Afaglo claims he obtaimed his BSc and MBA from the Georgia Institute of Technology, and a PhD from the Kennedy Western University. Among the many organisations he has worked with include serving as IT consultant for National Pensions Regulatory Authority (NPRA), Ghana National Petroleum Corporation (GNPC), MTN Ghana and Action Chapel International. That Mr. Afaglo could secure top jobs in Ghana with fake certificates simply affirm the fact that there is no meritocracy in the Ghanaian job market. A simple online search could have shown that the Kennedy Western University (now Warren National University) from which Mr. Afaglo obtained his PhD is not accredited and serves only as a diploma mill. Can we blame Mr. Afaglo when merit-based employment is no more the case in Ghana? I dare challenge the Public Services Commission and heads of both private and state enterprises to undertake a comprehensive certificate verification exercise of their employees and we would be shocked at the results that will unfold.
Conclusion
The culture of poor recruitment practices is so ingrained in Ghana and it looks a daunting exercise if we seek a change. However, failing to ensure that we earn jobs on merit will continue to give room for job-seekers to present fake certificates and resort to fraudulent practices. Indeed, it will make it a worthless exercise to pursue higher education with all the challenges inherent. We need to reward meritocracy and educational excellence whilst giving meaning to integrity in our recruitment exercises especially when higher education is a difficult and expensive enterprise. Whilst it is true that performance must be the guiding principle, it is absolutely wrong to present fake certificates for jobs when the pre-requisites are often based on certificates, competency and then once employed, performance is measured afterwards. Mr. Afaglo has had his way but there remain hundreds of fake certificates holders in both public and private enterprises whilst those who have earned legitimate academic credentials are wasting away. It is only fair to say that those who 'gave' Mr. Afaglo the job must equally follow his exit with dispatch!
Adama Bukari
31/08/2017
Email: [email protected]
The writer is a leadership, governance and social justice activist.