Minister condemns KVIPs use in big towns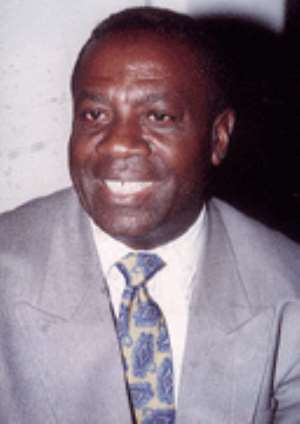 Kumasi, June 7, GNA - Mr Sampson Kwaku Boafo, Ashanti Regional Minister, has said that the use of KVIPs as communal latrines have created problems in most communities resulting in deplorable environmental conditions.
He noted that such toilets were suitable with small households and appealed to the Community Water and Sanitation Agency (CWSA) and other stakeholders to come out with the best technologies to improve sanitation in the communities.
Mr Boafo made the appeal at the opening of a two-day sanitation summit organisation by the CWSA for 60 participants in Kumasi on Tuesday.
The participants including the District Chief Executives, District Planning Officers, heads of the decentralised departments and staff of the CWSA, was aimed at discussing the characteristics of the KVIP toilet.
It would also help the participants to know the challenges of using KVIPs and come out with recommendations on the appropriate technology to be promoted in communities and institutions.
He observed that the most common toilets used in communities include pit latrines, aqua privy septic tanks with water closet enviro-logos latrines and KVIPs.
Mr Boafo stated that the first phase of the CWSA project was implemented in 1995 to 2000 of which seven districts in Ashanti benefited.
He also said under the first phase, 2,323 demonstration latrines were constructed while in the subsequent phase, 3,000 household latrines and 250 institutional latrines were constructed.
The Regional Minister described the summit as timely and appropriate and urged the participants to collate views to improve sanitation in the water and sanitation areas.
Professor Esi Awuah, Head of the Department of Civil Engineering of the Kwame Nkrumah University of Science and Technology (KNUST), expressed regret that most rooms meant for the construction of household toilets in Kumasi and other towns had been converted into shops. She stressed the need for communities to promote the use of household latrines.
Mr Ken Maison, a consultant, who chaired the function, called on the participants to dilate on views to improve water and sanitation in their communities.