17 July 2017
|
Sports News
Kotoko Ignored My Warning …Eagle Prophet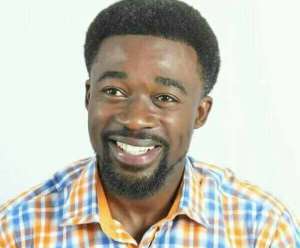 A POWERFUL Kumasi-based prophet insists he warned Kotoko of an imminent road accident if they dared travel from Accra to Kumasi on Wednesday.
Prophet Reindolph Oduro Gyebi, Overseer of the God's Crown Chapel at Ahodwo in Kumasi, said he categorically warned Kotoko not to embark on the journey.
He lamented that his stern warning, which came as a result of a revelation from God, was ignored, resulting in the avoidable carnage on the road.
Kintampo Disaster
This same man of God predicted the Kintampo waterfalls disaster, which claimed lives of scores of students, six days before it eventually occurred.
Prophet Oduro Gyebi, warned the organizers of the trip on radio, to quickly cancel the journey to help avert a looming disaster but his caution was ignored.
Kotoko Crash
According to the famous man of God, he personally sent the warning to one of the top members of the Kotoko management, who was with the team in Accra.
He lamented that his stern caution was ignored by Kotoko so the accident, which God showed to him, eventually came to pass, resulting in deaths and injuries.
"God revealed to me that there would be bloodbath if Kotoko travel by road to Kumasi on Wednesday after the match with Inter Allies in Accra.
"I quickly called one of the top members of Kotoko, who was with the team in Accra and warned him not to allow the team to return to Kumasi on Wednesday.
"The following day I heard the news that the Kotoko bus had an accident at Nkawkaw on Wednesday and their equipment officer died in the process".
The man of God, nicknamed the 'Eagle Prophet', in a chat with the paper, refused to disclose the name of the particular Kotoko official he warned.
He, however, said the Kotoko official had called him and asked for God's forgiveness, urging the public to take revelation of pastors serious.
FROM I.F. Joe Awuah Jnr., Kumasi