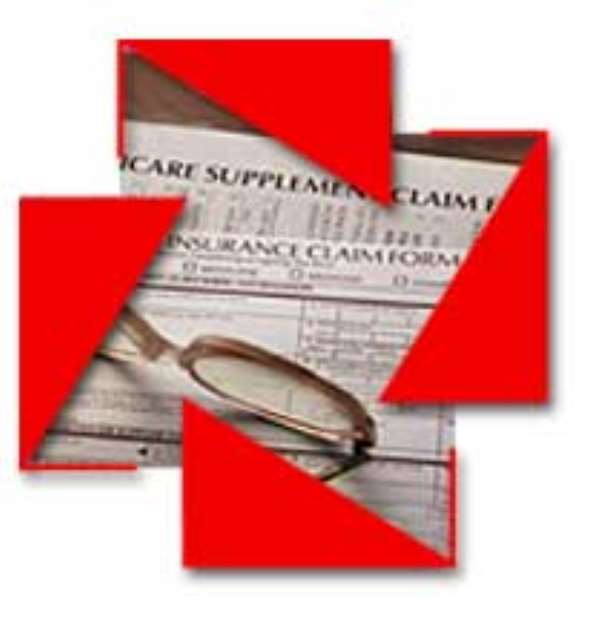 Gomoa Abasa, C/R, May 28, GNA- Parliament has approved a formula for the disbursement of 1.3 trillion cedis for the National Health Insurance Scheme to take off next month nation wide.
Mr Richmond Sam Quarm, Member of Parliament for Gomoa East and a member of the Parliamentary Select -Committee on Finance and Health announced this at Gomoa Ajumako Traditional Council Meeting at Abaasa. He said Government had set aside 348 billion cedis as subsidy from the 1.3 trillion cedis to take care of indigents, people of 70 years and above and 18 years below who cannot afford to pay the 72,000 cedis per annum as required by the scheme.
Mr Quarm said when approval was given to the guidelines for the disbursement the funds would be released to all the 138 districts as early as possible.
He said Government had also invested 619 billion cedis to finance the scheme in due course.
He called on the chiefs to educate their people on the need to accept the scheme and register with the District Mutual Health Insurance to enable them enjoy quality health delivery.
Ms Joyce Aidoo, Gomoa District Chief Executive announced that the Assembly had increased its basic rate from 1000 to 2000 cedis and appealed to the people to accept it in good faith to facilitate the generation of funds to undertake development projects.
Ms Aidoo expressed concern about the slow payment of insurance premium to the District Mutual Health Insurance Scheme in the district and asked the chiefs to sensitise the people on the need to pay the 6000 cedis instalment fee per month up to one year.
She urged the people not to refrain from politicising the scheme in other to achieve its objective to promote quality health care in the area.
Nana Okatakyi Yamfo Krampa X, Omanhene of Gomoa Ajumako Traditional Council called on the chiefs and people to refrain from litigation, which he said retard progress and prosperity.
Nana Krampa said chieftaincy and land litigation in some communities in the district had made it impossible for communal labour to be organized to improve their own standards of living. He suggested the need to initiate a festival in the district to be called "Gomoa Two Weeks", to promote unity and development.