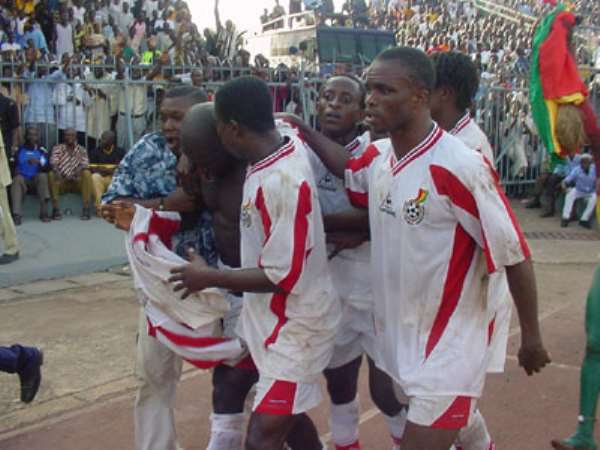 Accra, May 27, GNA - Ghana has accepted to participate in the Unity Cup scheduled for Upton Park, London with the National Senior Team B representing the nation.
The tournament, which is expected to also feature Nigeria, Trinidad and Tobago and Jamaica was due to be held between May 30 and June 2 but has been rescheduled to start from June 9- 11 this year. Mr Emmanuel Gyimah, the Deputy General Secretary of the Ghana Football Association in a press release copied to the GNA Sports said the use of the team B is in view of Ghana's crucial World Cup qualifier against South Africa on June 18.
He said Optima Sports Management International, organisers of the tournament are being represented by Multimedia Sports Management Limited with the Ghana Football Association.
It would be recalled that Nigeria's coach, Chritian Chukwu expressed his disappointments for the postponement of the Unity Cup, which he said has disrupted his preparations for his country's two upcoming World Cup qualifiers against Rwanda and Angola.