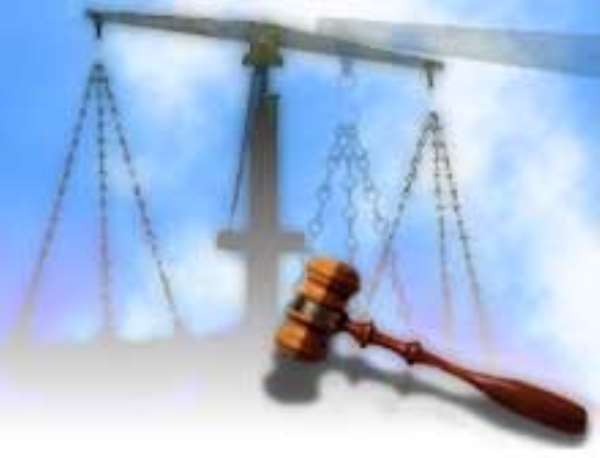 Tamale, May 23, GNA- A Tamale High Court on Monday fixed Friday May 27 to give judgment in a case in which four men are standing trial for allegedly assaulting a teacher from Our Lady of Fatima Primary School in Tamale.
The four men were charged with conspiracy to commit crime and assault, unlawful entry and committing assault.
Counsel for the accused told the court presided over by Justice Nicholas Abodakpi, that the four men went to the school with the intention of settling the matter amicably but it was rather the plaintiff who infuriated them.
He said parents were stakeholders in the administration of schools and so it was right for them to seek redress even during normal school hours as demonstrated by the four accused.
The counsel therefore prayed the Judge to acquit and discharge the accused persons on all the charges levelled against them, since the prosecution had failed to prove that the accused persons went to the school with the intention of beating up the teacher.
The State Attorney also argued that the accused failed to contact the Headmistress when they entered the school because they had preconceived to beat up the teacher.
He told the court that one of the accused persons told the teacher that "we have come to beat you up and not to listen to your side of the story".
The prosecution told the court that on March 11, this year, Mr Abdallah Mohammed Iddrisu, the victim punished two of his pupils for using vulgar language against each other. One of the boys he punished, went home to report the teacher to his father who in turn followed his son to the school accompanied by the four men.
The men allegedly pounced on the victim and gave him some slaps until he fell on the table injuring his chest and right eye. They subsequently took to their heels when the class raised the alarm to attract the attention of other teachers to the scene. Mr Iddrisu reported the case to the police who subsequently arrested the suspects and put them before court.