Akufo-Addo names Trust to revamp abandoned projects
Politics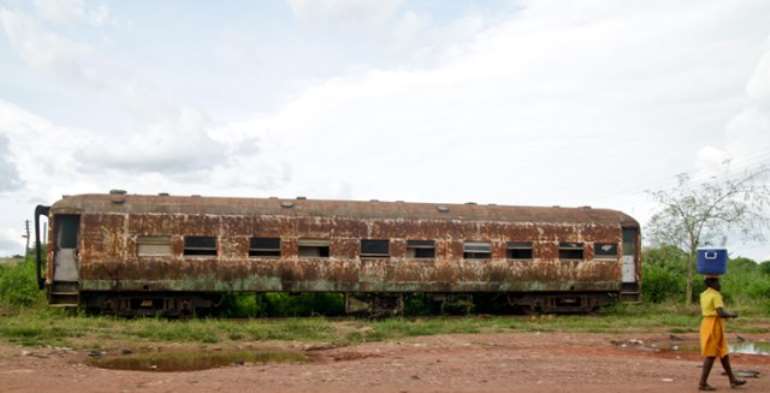 President Nana Akufo-Addo has announced the creation of the National Asset Recovery Trust to complete ongoing projects started by previous administrations.
The Trust, according to the President, will push for the completion of viable projects from previous governments that will bring maximum benefits to the state.
Nana Akufo-Addo made the revelations Tuesday when he was delivering an address at an event organised by the Konrad Adenauer Foundation, in Berlin, Germany.
There are many instances where a new government has failed to complete projects begun by its predecessors, a situation many blame on partisan political reasons.
"Across our country, as a result of all these changes in governments, we have a whole lot of uncompleted infrastructural developments – whether it is roads or buildings – so we want first of all to put them altogether see what it would cost in terms of completing them ...so that going forward infrastructural development that is begun is taken to its conclusion," he told the gathering of business leaders and top German politicians.
The President did not give timelines for the establishment of the Trust, however, he indicates that value-for-money analyses will play a key role in abandoned projects that would be revamped.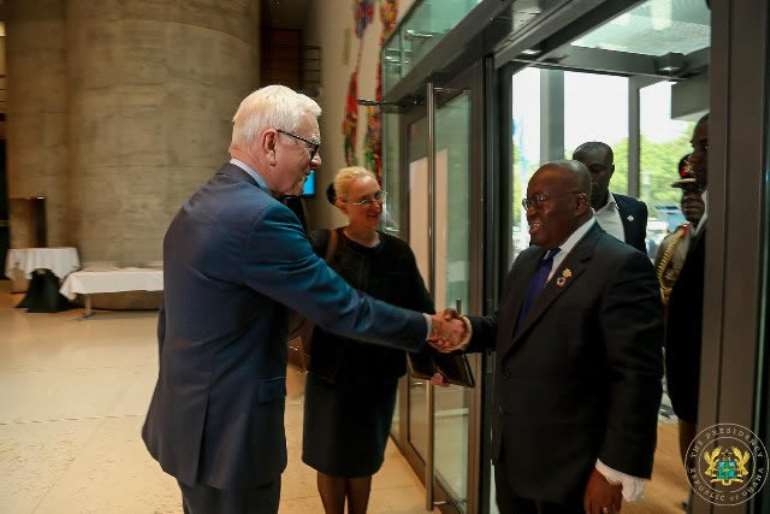 He is confident that the current practice where new governments criticise and usually abandon projects started by previous administration would be curtailed by his proposed Trust.
"This situation that we have in Ghana where government after the government put aside what their predecessors have done in order to do their own has cost us a lot and I don't think we can continue in that situation," Nana Akufo-Addo said.
Touching on security at Ghana's ports, the President indicated his government's resolve to pursue all corrupt officials operating at the ports.
Some 15 officers of the Customs Division of the Ghana Revenue Authority (GRA), who are said to be part of a syndicate, were recently interdicted for allegedly causing a huge financial loss to the state.
The interdiction of the officers, comprising four females and eleven males followed their purported connivance with certain companies to evade duties and taxes.
One of the alleged corrupt acts by the officers is said to have caused GRA GHC17, 151, 593.72 in liabilities.
"This is just a small group operating in Tema. I don't know how many of those that we can duplicate, but strenuous efforts are going to be made to unearth these syndicates," he promised.
The theme for the event organised by the Konrad Adenauer Foundation was "Ghana, A Rising Star of Africa".
The Konrad Adenauer Foundation is a political foundation in Germany and has 16 regional offices and two conference centers. It offers a wide variety of civic education conferences and events.
Story by Ghana | Myjoyonline.com | George Nyavor | [email protected]