Women farmers make input into Assemblies MTDPs
News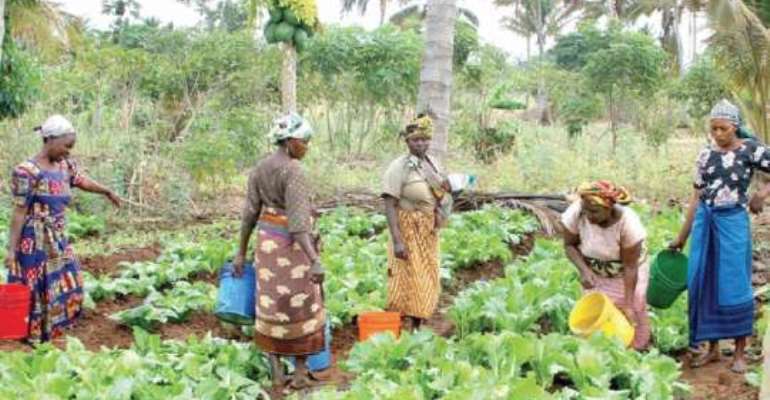 Gwollu, (U/W), June 8, GNA - Members of the Women in Agriculture Platform (WAP) in the Upper West Region now have the opportunity to make inputs to the Medium Term Development Plan (MTDP) in their respective Municipal and District Assemblies.
This consultative forum on the MTDP process on agriculture is a brain child of the Northern Ghana Governance Activity (NGGA) project.
The objective is to help elicit the views, ideas and concerns of stakeholders, especially women and Civil Society Organisations (CSOs) on priority areas of agriculture development in the targeted district based on the guidelines.
Mr. Lord Pobi Bekai, NGGA Project Coordinator for the Upper West Region during the consultative forum at Gwollu in the Sissala West District said that the objectivity was to help women make informed input into the MMDA planning and budgeting for the MTDP.
He said it was expected that at the end of each consultative forum, the district specific citizen's agriculture inputs would be captured and presented to the District Planning and Coordinating Units (DPCUs) of the MMDAs.
Some of the issues the participants wanted to be included in the MTDP were capacity building for women farmers, creation of market centres for agricultural products, provision of processing machines, promotion of organic manure, formation of Village Savings and Loans Associations (VSLAs) for agriculture and women access to farm lands.
Others were; building of warehouses, training on value addition, provision of protective clothing for women Shea nut pickers, linking women groups to credit facilities, setting up of livestock revenue fund to assist women and the establishment of mechanization centres in the various districts.
The rest were recruitment of adequate Agriculture Extension Agents (AEAs), provision of improved seeds and the construction of irrigations dams to enhance all-year-round agriculture.
These among many others the women farmers believed if fine-tuned and captured in the Sissala West District MTDP would go long way to help enhance agriculture in the district.
GNA
By Prosper K. Kuorsoh, GNA