GIMPA Introduces MA In International Relations And Diplomacy
News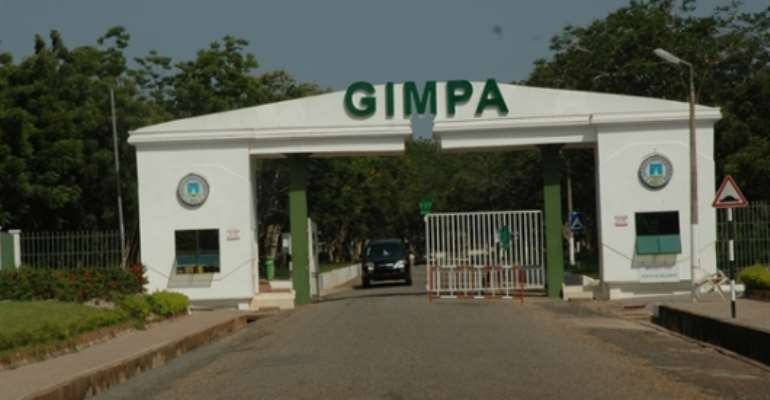 The Ghana Institute of Management and Public Administration (GIMPA), has inaugurated a Master programme in International Relations and Diplomacy (MIRD).
The new programme is under the School of Public Service and Governance and it's a two year programme designed to equip participants with knowledge, attitude and conceptual tools to analyse transnational issues and manage real world organisations.
The Rector of GIMPA, Prof Philip Ebow Bondzi –Simpson speaking at the launch of MIRD in Accra said the programme adopts an interdisciplinary skills for excellence, achievement and leadership in a highly complex, multipolar and globalised world.
"The MIRD reinforces GIMPA's commitment to providing high quality programmes, customised educational approaches and a participant- centered learning environment", he said.
He added that the newly introduced programme will also enable the School and the Institute to contribute to human capacity development and national development.
Prof Bondzi –Simpson explained: " The rational for the MIRD stems from the fact that Ghana is increasing expanding its relations with the international community and host to a number of international and regional organisations'
'MIRD seeks to provide an excellent academic and professional programme of study to contribute to capacity building of relevant Ministries and Departments, international organisations in Ghana and the West Africa region, and corporations in Ghana and the region."
He hinted that the MIRD will further serve as preparation for doctoral research degree in international relations and to specialise in one of the major subfield of international relations.
Prof Bondzi –Simpson noted that the programme is also targeted at practitioners in the field of international relations and diplomacy who wish to acquire a doctorate in the field.
Commenting on future plans and opportunities, the Rector of GIMPA said: "Developing a four –year Doctor of Philosophy Programme in International Relations and Diplomacy; one option under consideration is to allow those who have successfully completed the MAIRD to complete additional two years of comprehensive exams, candidacy exams and a dissertation of 70,000 words."
He added that the Institution will introduce a short term certificate and diploma courses for practitioners from Foreign/ Diplomatic Service, Public Service and International Diplomatic Community.
Prof Bondzi –Simpson stated that the institution will develop a centre that will focus on researching the current development in the area of Regional Economic groups and their effect on our governance system and the emergence of new powers in our complex world.
GIMPA was established in 1961 as a joint Ghana Government/United Nations (UN) special fund project. It was set up as one of the key strategic institutions to develop the public administrative system, to provide civil servants with administrative and professional competence, and to plan and administer national, regional and local services. In 1966, the joint sponsorship ended and the UN formally handed over the Institute to the Government of Ghana.